Training plays essential role in equipping police for crowd control
Advanced training management solutions give law enforcement agencies the flexibility and adaptability they need to keep up with the requirements associated with crowd management best practices. This is evident after recent events surrounding Ohio State University, as police have revamped their training procedures to prevent problems from arising when celebrations get a bit too rowdy after sporting events.
Last year, after the Ohio State football team finished a big win, crowds erupted from the stadium into the streets to celebrate. Students, visitors and other individuals at the event mixed in a rowdy, improvised party that soon went sour. Rioting followed, and police trying to respond ended up being pelted with ice and beer bottles. Of course, there's plenty of reason to expect more large-scale celebrations to erupt in a major college town, and police in Columbus, Ohio, are working to improve crowd control to avoid having future events lead to rioting, The Columbus Dispatch reported.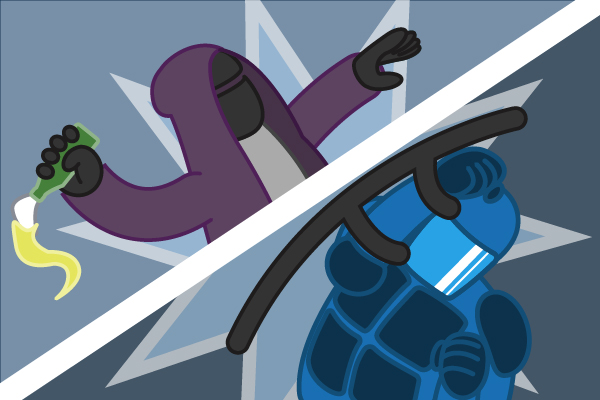 Columbus police using training to improve crowd control
According to the news source, analysis of the events at last year's Ohio State University riots determined that the police on the scene were justified in using force to break up the situation. However, there was also a general sense of needing to prevent similar issues from arising again, as plenty of innocent students and bystanders were also impacted by the tear gas and other anti-riot efforts used by police. To avoid having riots break out at future celebrations, police in Columbus have developed new training methods that should leave officers in a better position to nip riotous activity in the bud.
One of the major problems experienced last year was that backup police that came to the event did not have a clear idea of how they should control the crowd, and the uncertainty made it difficult to prevent the activities to get out of hand. In response, county police have looked to established best practices to revise its training and help officers handle large crowds. In particular, officers are being trained to move in small groups and respond to short, concise orders. This would let police be more flexible in the field, allowing them to move through crowds and quickly deal with situations that are getting out of hand before they escalate and turn into a riot.
Using training management systems to del with crowds
This example from Ohio is just one indication of changing trends in crowd control. Law enforcement agencies are increasingly aware that how they handle crowd control situations reflects on their reputation in the community. Finding ways to handle crowds in more elegant, efficient ways doesn't just prevent violence from erupting, it ensures that police are able to maintain their high standing in a community. As such, law enforcement training management software systems that let you use tools like video and integrated quizzes to support officers are vital. These solutions let you rapidly update training procedures and ensure officers stay informed at all times. The result is the freedom to adapt to changing operational needs, such as dealing with new crowd control challenges.