Cooperative efforts are taking root to study this important issue and take proactive steps toward firefighter cancer prevention.
For example, a three-year FEMA-funded research project called the Fire Fighter Cancer Cohort Study (FFCCS) developed a collaborative partnership with more than a dozen organizations to study carcinogenic exposures and health effects in the industry.
According to a recent article in Fire Rescue Magazine, fire departments are studying a variety of techniques and strategies to see if they make an impact on cancer rates.
Some methods focus on the full protective equipment that firefighters use (such as how to wear it, how to clean it, where to store it) while other efforts highlight changes to the firehouse (such as improved ventilation for diesel exhaust and station redesign similar to a hazmat response).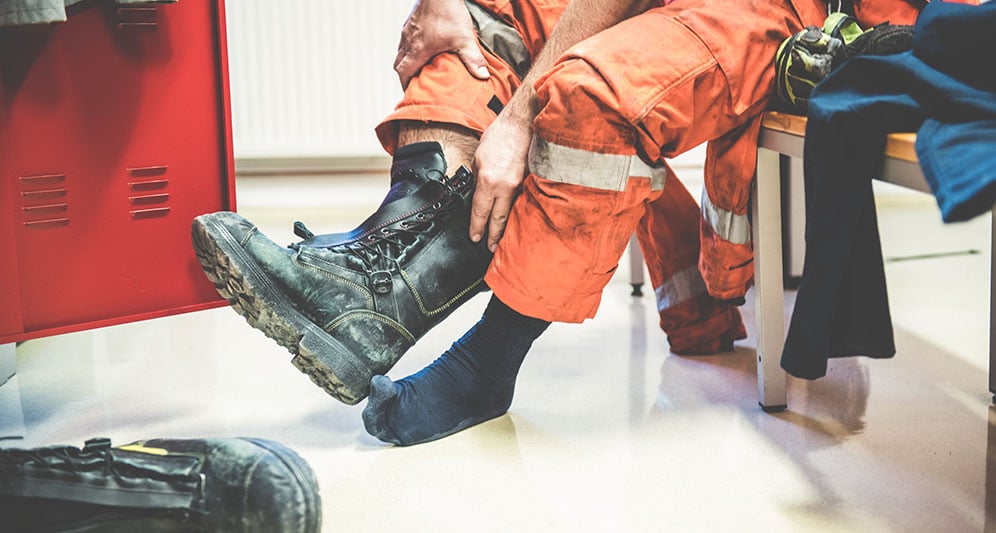 Fire departments and individual firefighters can also tap into additional resources and interventions such as these:
Best practices are now recommended by an industry cohort including The National Volunteer Fire Council (NVFC) Cancer Subcommittee and the International Association of Fire Chiefs (IAFC) Volunteer and Combination Officers Section (VCOS), along with the Fire Service Occupational Cancer Alliance, the Firefighter Cancer Support Network (FCSN), and with support from California Casualty.
The 2019 Safety Stand Down Campaign – an annual event highlighting critical safety, health, and survival issues for the fire and emergency services – this year focuses on increasing understanding of occupational cancer risks and recommended preventive measures.
The Washington State Council of Fire Fighters created a video called Healthy In, Healthy Out — Firefighter Cancer Prevention, which highlights affordable, simple efforts to limit firefighter exposure to carcinogens and reduce cancer risk.
Firefighter Safety Through Advanced Research developed a brochure titled A Healthcare Provider's Guide to Firefighter Physicals that firefighters can take to their doctors to help them understand the physiological demands of firefighting and the resulting health risks research shows firefighters are most prone to.
The International Association of Fire Fighters, in conjunction with the Firefighter Cancer Support Network, developed an online cancer awareness and prevention course.
In truth, the long-term effects of any of these efforts are still unknown and there is still no consensus on the right path forward. That is why tracking these efforts over time is so important.
Like many in the fire service industry, the Tucson Fire Department is taking a proactive approach to help with cancer mitigation.
To protect its firefighters, Tucson Fire is taking a two-fold approach. First, it is studying the risks inherent in fire service within its own community. And second, it is trying to alleviate these risks by tracking their efforts with the help of cloud technology.
The department began following best practices, such as cleaning their equipment better, bagging soiled gear, and washing down firefighters after a fire. The problem? It was difficult to keep track of these actions and hold individuals accountable. Who was following protocol? Who wasn't?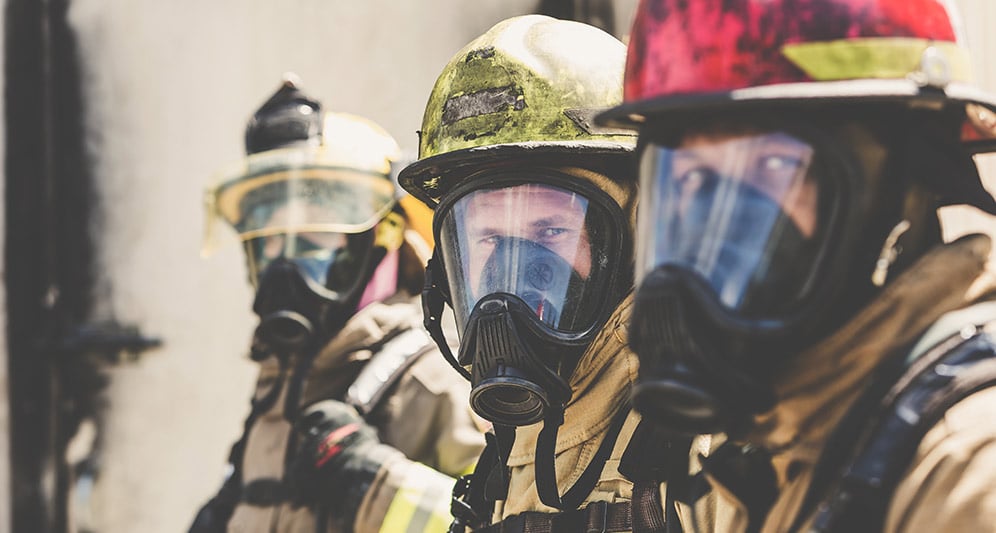 As one of the participants in the FFCCS cohort study mentioned above, Tucson Fire turned to PowerDMS to be able to track their efforts. They wanted to see what, if any, impact these efforts had on cancer rates over time.
According to Darin Wallentine, the Deputy Chief of Safety and Wellness for Tucson Fire, "The focus was, for us as a department, to move into the 21st century when it comes to document management, specifically our policies and procedures. The search capabilities and organization of documents was really kind of archaic."
After implementing the document management solution, Tucson Fire is able to track every effort with PowerDMS. Everything became streamlined and trackable, starting with the automated approval process of getting policies distributed to decision makers right through to the end-user.
"It closes the loop on making sure that our people now have the information that they need to make the pertinent changes for how they operate," notes Deputy Chief Wallentine.
With this cloud-based technology providing the backbone of their accountability, Tucson Fire could assure that the firefighters receive and understand the department's policies and procedures. They could also easily see which members are complying and which ones are not.
For example, Wallentine is currently working on a procedure for emergency scene wash down. Once the policy is in a draft, he can simply send it through PowerDMS for review and feedback from key personnel. When the policy is approved, it can be distributed department-wide, showing up in every uniform member's inbox.
"We now have the ability to hold people accountable when they either decide not to go through wash down," he explains. "Or if they do go through wash down, then we can encourage the good behavior."
What does Tucson Fire track?
Everything from training schedules to required training certificates and credentials to ensuring firefighters receive critical policy updates. Previously, Tucson Fire put documents in a shared drive that firefighters would have to sort through until they found the most current version.
Because PowerDMS archives previous documents, firefighters can quickly and easily see how policies have changed. In addition, the technology includes highlighted portions indicating the document changes, allowing an at-a-glance review of policy updates rather than requiring a full read-through of the entire document.
And, thanks to the PowerDMS functionality, firefighters must sign off that they have acknowledged policies. Previously, Tucson Fire has never been able to tell who looks at the policy and any updates, and who doesn't – another key piece of the accountability puzzle.
"That helps us to encourage our employees to take some personal responsibility for their own care, but it also creates a safety net for us to support them," says Wallentine.
Besides the powerful tracking component, an added bonus to this technology is its mobile, 24/7 accessibility.
The firefighters and field personnel can access the department's policies and procedures anytime, anywhere – even en route to an emergency or at a fire scene. How? The policy management solution is delivered right to a smartphone, tablet, or laptop in addition to being available back at the fire station.
Having this crucial content available in the palm of their hands boosts the chance that firefighters will follow protocol in the field.
Over time, the data will be analyzed to help develop additional firefighter cancer prevention strategies. But Tucson Fire should be lauded for their proactive approach to protecting firefighters and preventing cancer.
They know something needs to change. And until they have a definitive answer to work with, they plan to study and track their firefighter cancer prevention efforts over the long haul.