Accreditation serves as a widely recognized mark of excellence for your organization. It can improve your reputation and increase your accountability to your community, stakeholders, and policymakers.
Going through the accreditation process can help you identify your organization's strengths and weaknesses. It can help you create tangible goals for growth and improve management processes. And it also ensures that you're abiding by industry standards and best practices.
These internal improvements will help you provide better quality products and service to customers and set you apart from competitors.
For example, studies have shown that accreditation improves the quality of health care services.
It's not hard to see why your organization would choose to pursue accreditation.
However, preparing for an accreditation survey can be time-consuming and difficult.
Whether you're pursuing a new accreditation or renewing your accreditation, you may find yourself with mounds of paperwork to sort through.
For an accreditation survey, you'll need proper documentation on your organization's policies, training, certifications, vendors, and other crucial records.
Organizing these documents on paper or an internal server can be a major hassle. You may have to hire additional administrative help to compile all the necessary paperwork. Plus, you run the risk of important records getting misplaced, damaged, or left incomplete.
But the accreditation management process doesn't have to be such a headache. Using an accreditation software, such as PowerDMS, can simplify the process.
Here are a few benefits of using accreditation management software:
1. Increased Staff Involvement and Buy-in
Accreditation should be an organization-wide effort.
While your accreditation manager or team will lead the charge, your organization will get the most out of accreditation if you involve your whole staff.
There will likely be elements of accreditation that will impact all employees. As you adapt to new standards, you may ask employees to adopt new policies, procedures, or reporting practices.
Accreditation software can help you quickly update your team on these changes. It can also provide an easy way to communicate about why the changes are taking place.
Pulling back the curtain on everything that is involved in accreditation will be an eye-opener for many. Letting your team in on the process will let them see all of the changes and improvements you are making.
This will increase buy-in during the accreditation process, but it will also help them comply with the changes as they understand the full scope of the changes.
Allis Gilbert, the director of operations at Colorado State University Health Network, says using accreditation software helped shift employees from observers to participants.
"In the past, the staff knew that we met the accreditation standard," she said, "but they couldn't validate it or share the information with a new employee. We now have a place to keep historical accreditation survey data and can share results with staff, anytime."
2. Immediate Access to Policies and Procedures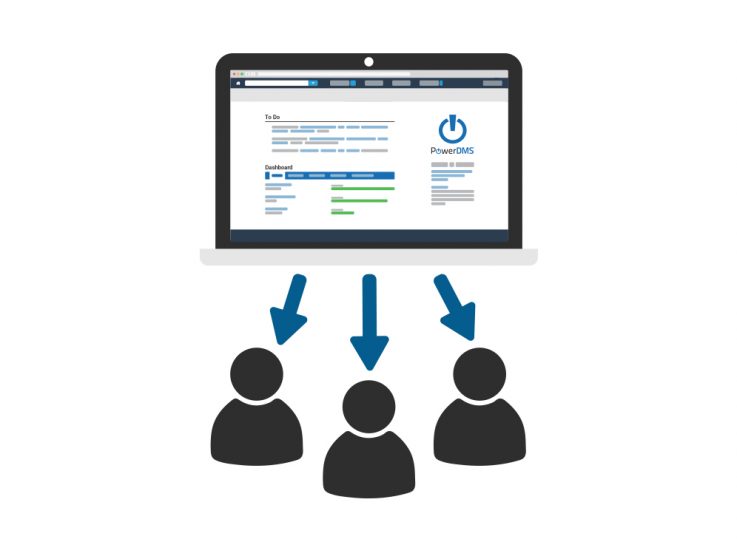 Chances are, you'll have to change your policy and procedure manual to meet accreditation standards.
If your organization has a paper policy manual, even a small policy change will require you to manually swap out every copy of the policy. You'll have to make sure the updated copy makes it into filing cabinets, official records, and every employee's hand.
Plus, during the accreditation process, you'll need copies of policies and procedures for your assessors. Making all the copies of employee handbooks, records, and accreditation can send paper and printing costs through the roof.
It also leaves you with no way to make sure that everyone in question is looking at the right version of the policy.
Employees may not have access to the updated policy. They may unknowingly be following old procedures, putting your organization at risk.
Accreditation software provides a centralized online location for your organization's policies and procedures.
You can send policy updates out to employees with just the click of a button. And you never have to wonder if staff and assessors are looking at the correct version since there is only one published version available to everyone who logs in.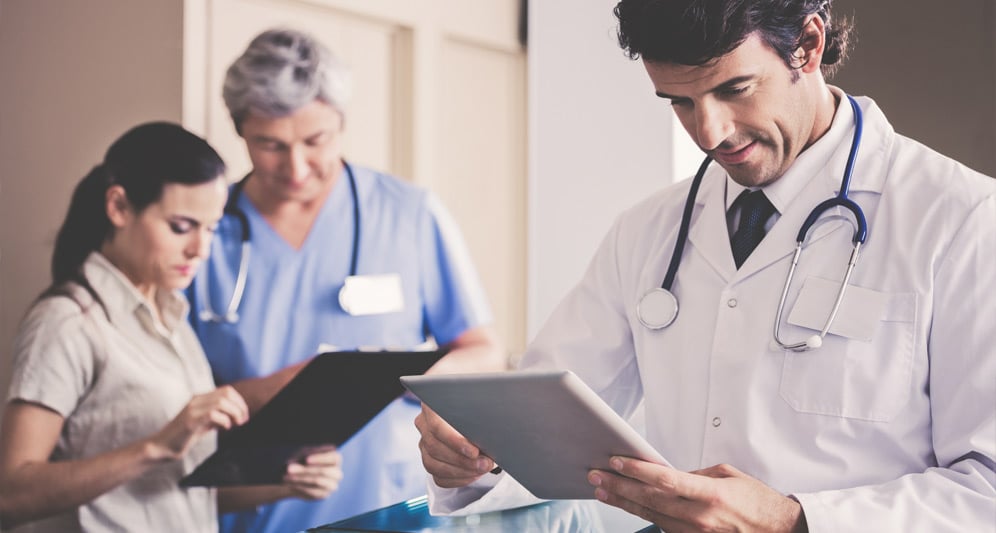 With accreditation management software like PowerDMS, you can have peace of mind that your employees have instant access the information they need to do their jobs well.
3. Confidence Knowing Everything is Up-to-Date
One of the biggest challenges of policy management is making sure everyone is using the most up-to-date information. This is compounded when you go through a major policy initiative like accreditation.
Accreditation software ensures that your employees are referencing the most recent version of policies and procedures. It also helps you keep up with changes to accreditation standards.
PowerDMS has electronic versions of the standards manuals for many state and federal agencies and accrediting bodies. This means you can compare new and old versions of the manual side by side to see what has changed.
You can easily track your policies to the standards and set the status for compliance with each standard.
With accreditation software, you can set automatic reminders and alerts, so you never miss an important deadline. Plus, you'll have a complete audit trail for each document, allowing you to see when it was last reviewed and updated.
You never have to guess whether your documents are up to date or not.