How is PowerDMS different from the competition?
Many policy management solutions share similar features – the ability to store, organize, distribute, and track policies. But PowerDMS Healthcare goes a step further, integrating your policies, training, and accreditation content to achieve everyday compliance.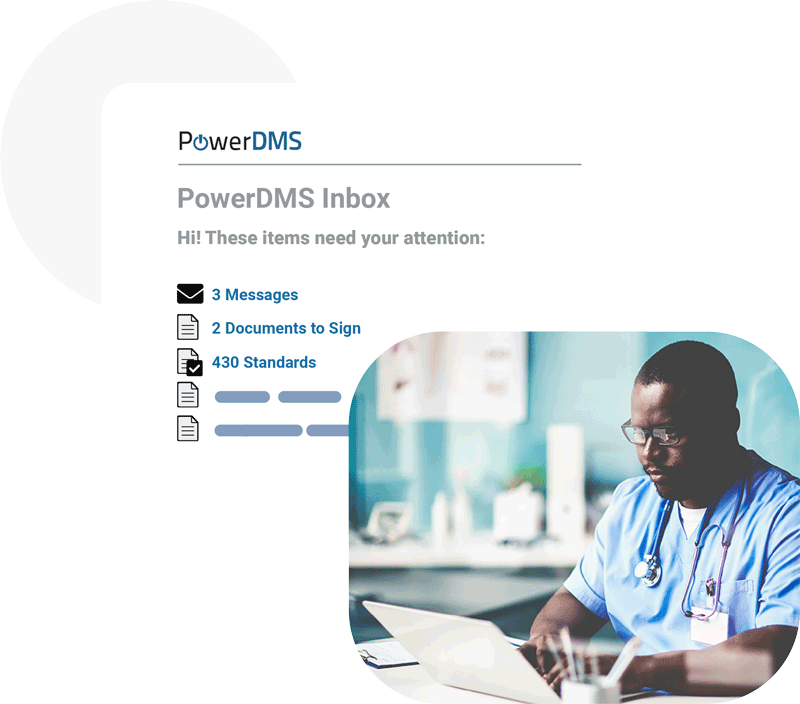 How we help healthcare organizations
We help accredited healthcare organizations of all shapes and sizes in a few key ways:
Centralize and connect scattered documents and processes
Ensure staff have immediate access to current information
Automate employee attestations and knowledge testing
Simplify document workflow and approvals
Cut survey prep by 60% and maintain survey readiness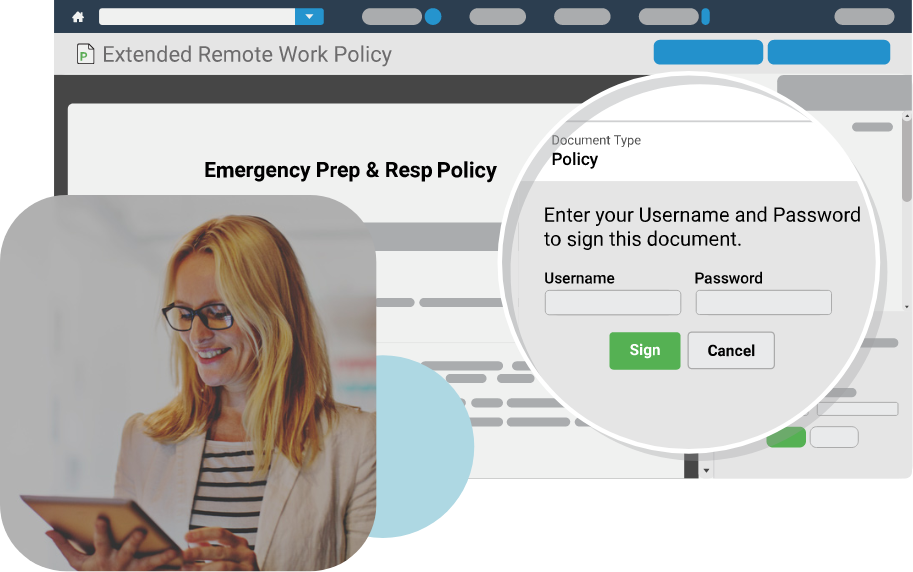 How we help your staff
Regulatory Compliance Director
Chief Operating Officer
Operations Manager
Chief Nursing Officer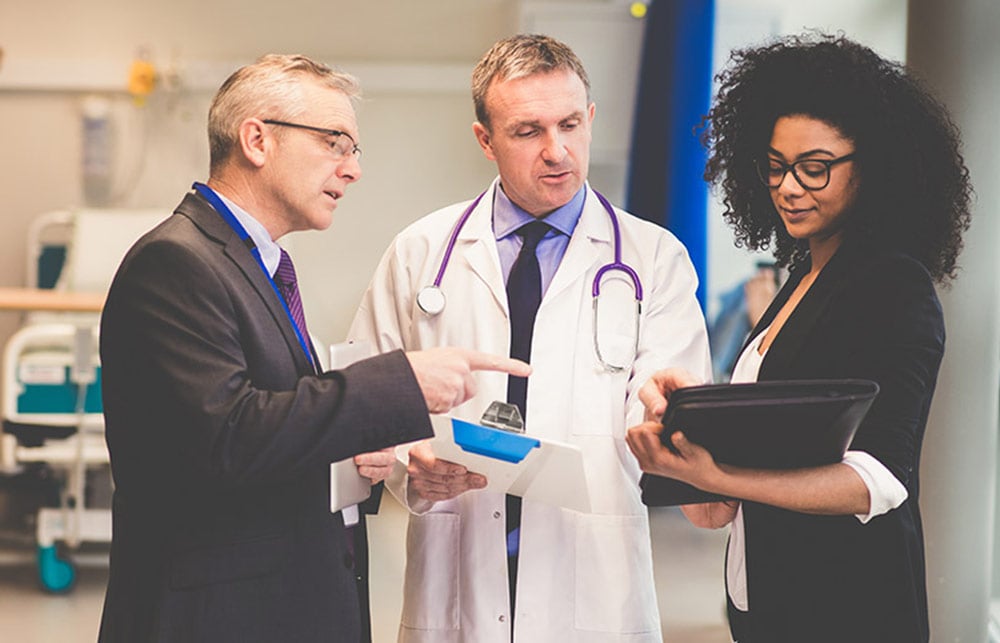 Regulatory Compliance Director
How we help
The platform puts the right information into the hands of employees and gives them the ability to do their job with excellence. It streamlines policy development, review, and dissemination, required training delivery, standards update reviews, mock tracer activity, readiness/follow-up audits and C-suite reporting by having a single view across the organization.
Learn more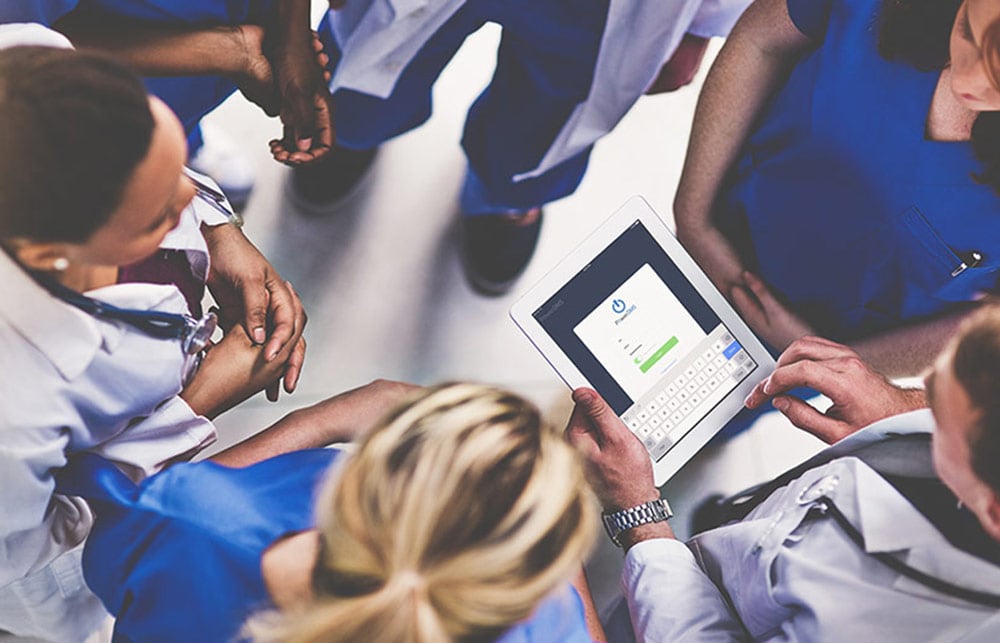 Chief Operating Officer
How we help
The platform streamlines complicated approval processes involving sign-offs from multiple internal stakeholders. Common processes PowerDMS helps you manage include: policy and procedures, contract management, provider accreditation, HR required documents, and more.
Learn more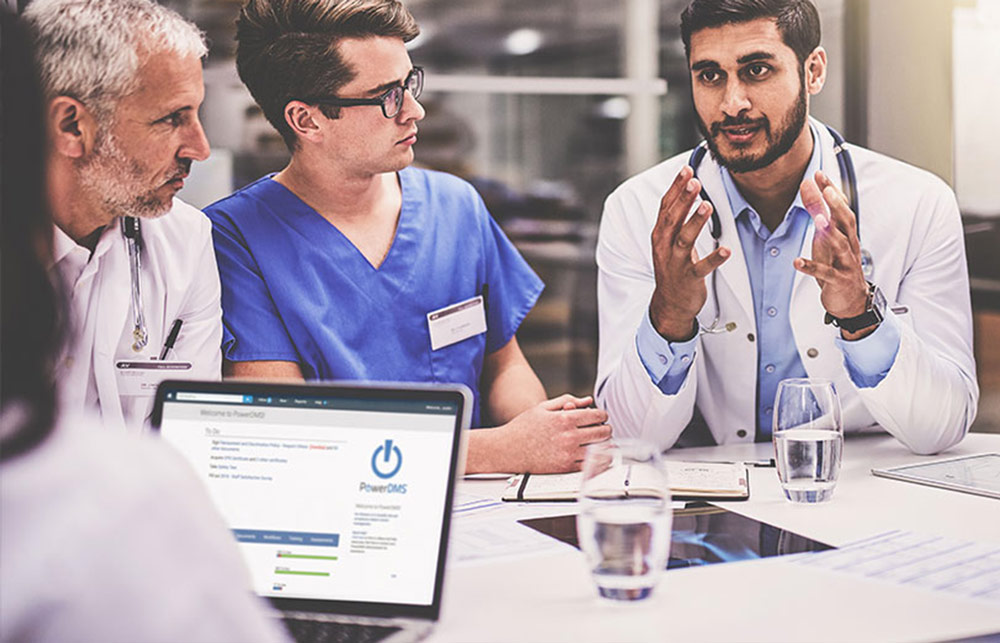 Operations Manager
How we help
Streamline policy reviews with automated reminders and workflows. PowerDMS makes it easy to collaborate on policy changes with subject matter experts across your organization, without the chaos of "reply all" email chains.
Learn more
Chief Nursing Officer
Chief Nursing Officer
The platform provides a "security blanket" that ensures the provision of care, (the ultimate responsibility of the CNO) is clearly defined, communicated and accessible to all staff providing care
Top questions we get asked
Explore answers to the top questions we get asked by healthcare professionals.
What standards do we publish in PowerDMS?
How does PowerDMS help me maintain survey readiness?
What programs does PowerDMS integrate with?
Can PowerDMS help simplify our editing and approval processes?
Can PowerDMS help my organization track licenses and credentials?
Does PowerDMS provide version control for our documents?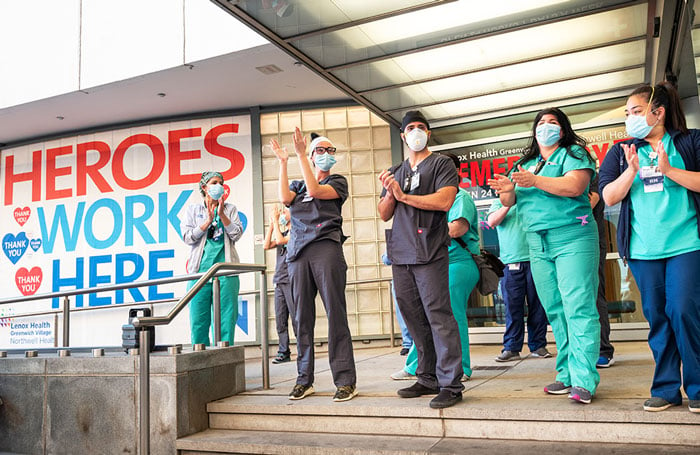 Case Study
War Memorial Hospital choses PowerDMS as their single solution
War Memorial streamlined collaboration and ensured hospital staff had access to the most up-to-date policies.
"In a healthcare situation, not following the correct protocol could be the difference between life and death. With PowerDMS, the most relevant policies are up-to-date and available in all of our facilities. We did away with the three-ring binders and the old paper copies. It makes things so much easier."
See More
See the #1 policy management software in action
Learn how healthcare organizations nationwide use PowerDMS to:
Manage policies 4x faster than paper processes

Easily create, organize, distribute, and track documents

Collaborate on policy updates via automated workflows

Map policies and proofs of compliance to accreditation standards