Efficient, well-structured management and governance enable an organization to take steps to mitigate those risks.
However, in many organizations, compliance and risk are managed at a departmental level.
This fragmented approach can result in wasteful redundancies and a lack of consistency across the organization as a whole. It also makes it harder for companies to get a full picture of overall operations and compliance.
Many organizations are turning to GRC software to help address these problems and better integrate GRC solutions across departments.
The authors of the research paper A Frame of Reference for Research of Integrated Governance, Risk & Compliance (GRC) offer this definition of GRC:
An integrated, holistic approach to organisation-wide governance, risk and compliance ensuring that an organization acts ethically correct and in accordance with its risk appetite, internal policies and external regulations through the alignment of strategy, processes, technology and people, thereby improving efficiency and effectiveness.
GRC software makes a "holistic, integrated" approach possible by storing, streamlining, and automating GRC processes. With GRC software, companies no longer have to use separated systems and spreadsheets to track critical information.
Compliance teams can access all the information they need in one secure place.
Risk managers can analyze data to spot patterns and monitor risks. And employees can easily get the information they need to do their jobs safely and efficiently.
What Does GRC Software Do?
GRC software serves many functions including:
Risk management
In a 2012 survey by Deloitte, 63% of respondents said they had issues integrating risk analytics from multiple systems.
GRC software fixes this problem by housing all your organization's data in one system. This helps you analyze risk factors, monitor activities, and track controls.
Compliance management
Laws and regulations are constantly changing. It can be hard for organizations to keep up.
The Deloitte survey found that 78% of respondents were extremely, very, or somewhat concerned about the ability of their GRC systems to adapt to changing requirements. Eighty-five percent of the companies interviewed said they would benefit from integrating technology use in GRC processes.
GRC software updates you about regulatory changes, alerts you when you need to update standards, and lets you easily conduct compliance assessments.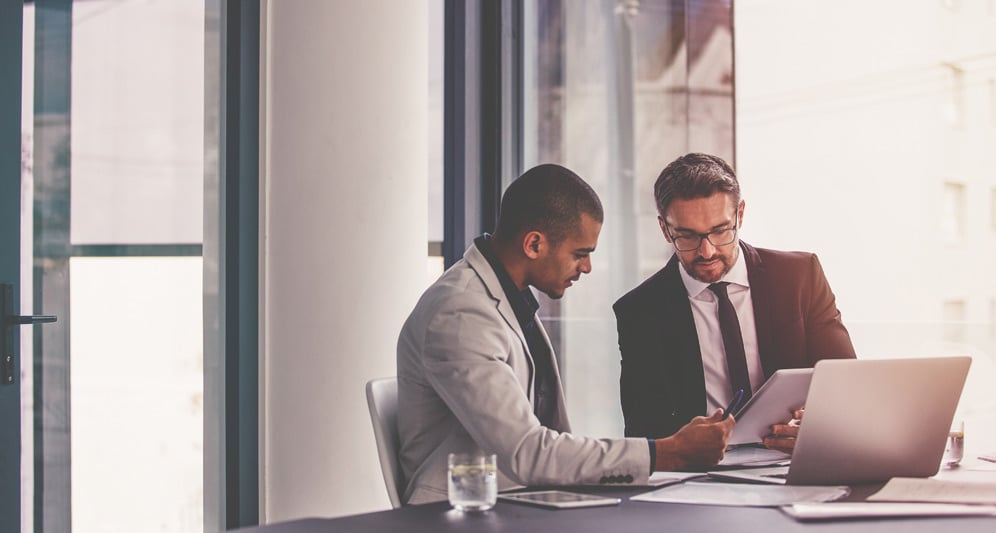 Some software tools even provide templates for financial reporting and let you directly track your policies to laws and accreditation standards to ensure compliance.
Audits
Preparing for audits can be extremely time consuming and stressful. You must track down documents, make sure they are up to date, and put them the proper format for auditors to assess.
GRC software solutions make this process easier.
You can set automated reminders about upcoming audits, create workflows to make sure tasks get done, and track key metrics. Most software also provides a centralized storage spot where auditors can access all the information they need in one place.
Policy management
Good GRC software will streamline policy management, letting you create, send out, and track policies. It lets you collaborate on policy updates, view complete document history, and give employees easy access to the policies they need.
Record keeping
GRC software is a one-stop-shop for all essential documents. Manage vendor information, store employee records, track incidents, and more all in one place.
Storing all your data in one system lets you analyze data and get a full picture of your organization. Most software gives administrators full control over which users have access to what information.
It's easy to see how GRC software could benefit your organization. But implementing this kind of software can be complicated.
It can seem overwhelming to gather all the data from different systems, coordinate between multiple departments, and get leaders and employees to buy-in to using a brand new system.
GRC solutions can also be expensive. And some GRC software may include features that aren't necessary for your organization.
Compliance software is a worthwhile investment, but it's essential that you choose a solution that fits your organization's needs and budget.
There is no shortage of GRC software vendors to choose from.
GRC tools range from highly complex systems with numerous features and controls to simple solutions with a few standard features.
It can be problematic to choose a system too far on either end of the spectrum.
An overly complex GRC product may be difficult to use. It may provide many different data points and analysis, but that won't do much good if no one understands the output.
GRC technology should simplify the compliance process, not give you too much complex data to sort through.
On the other hand, an overly simple tool may make it difficult to adapt to changing regulations. It may be hard to customize the solutions for the needs of your organization.
There are several different aspects to consider when choosing a GRC software for your organization. Here are a few questions to ask:
What are your specific GRC needs?
There's no one-size-fits-all approach to GRC. Targeted solutions that cater to the needs of your organization will be more cost efficient and easier to maintain.
Before you invest in GRC software, gather some of the key stakeholders to discuss system requirements. This will ensure that you select a software tool that meets the needs of key users. It will also increase buy-in and make implementation easier.
Consider what specific problems your organization is facing. What kind of features and functionality are most important to your company?
If you're in a highly regulated industry, make sure the software lets you easily track compliance with the essential laws and standards for your industry.