Article Highlights
Our society is only becoming more litigious. Now more than ever, organizations are pressured to keep employees accountable to best practices, industry standards, and federal/state regulations.
The consequences of non-compliance are steep: fines, lawsuits, damaged reputation, loss of life, and more. This is especially true for healthcare and public safety organizations, where employees are often confronted with life-or-death decisions.
Understanding and having access to the right information at the right time protects three groups: your organization, your employees, and the people they serve. And that is a policy management issue. Unfortunately, policy management problems expose these three groups to risk.
You understand this, which is why you're here.
If you've started researching policy management software, then you've heard of PolicyTech (by NAVEX Global) and PowerDMS. Despite their differences, each solution is a leader in various industries. The question is, which one is right for your organization?
Similarities between PolicyTech and PowerDMS
By understanding the similarities between PolicyTech and PowerDMS, it will be easier to understand and appreciate their differences. Here are some of the features and functionality they both have in common:
Central Repository: a single source of truth for all your important documents
Access Control: search functionality and control over end user permissions
Electronic Signature: tracking who has received and signed policies
Workflows: automated processes for collaborating across your organization
Tracking: the ability to track policies across their entire lifecycle
Reporting: the ability to pull reports on key compliance data
Mobile: the ability to access and interact with policies from any device
Integrations: integration with various programs
There are quite a few similarities. But remember, features aren't everything. A badly designed interface can render even the most impressive feature-set ineffective. Poor customer service can turn the headache of maintenance and troubleshooting into a migraine.
These are the types of things – interface, usability, support, etc. – that set a solution apart, and they should make it on your list of non-negotiables.
Your non-negotiables are the things you can't compromise on. The trick is measuring your list of non-negotiables against PolicyTech and PowerDMS' strengths, weaknesses, and key differentiators.
NAVEX Global PolicyTech
What is PolicyTech?
NAVEX Global is a compliance and risk management solution, serving mostly private sector businesses. Companies across various industries use PolicyTech to manage their GRC-related documents and to mitigate risk. While NAVEX has many products, we'll focus today on PolicyTech, their cloud-based policy management solution.
Pros of PolicyTech
If you're an enterprise, the biggest advantage is that NAVEX has multiple products designed for enterprise-level organizations. Here are some additional pros of PolicyTech, specifically:
Track who has reviewed, approved, and rejected documents, along with comments made every step of the way
Collaborate with other stakeholders via intuitive workflows
Receive automatic email notifications about exact documents that need to be reviewed before being published, disseminated, etc.
Create a master document that can be modified for a specific region or language
Get sample policy templates and training content for the most common risk areas
Purchase and access additional NAVEX Global products that work with PolicyTech to manage ethics and compliance
Cons of PolicyTech
The biggest disadvantages to PolicyTech are 1) its interface, which is considered cumbersome and difficult to use by many users, 2) its lack of customer support, and 3) its inability to map a single document to multiple standards. Here are some additional cons that may impact your organization:
You can't compare document revisions while updating them
While collaborating on document updates, it's difficult to assess each document's status
When policies that exist in multiple places get updated, the most updated version isn't automatically shared or applied across each version, putting the burden of determining redundancy on the administrator
Documents are published in their original file format instead of being converted to a unified format, leading to inconsistent formatting across published documents
You can't map a single document to multiple standards
There isn't a list/display to see which documents are attached to each standard
You can't move files from one folder to another, so you have to recreate them
You can't customize admin rights
Only one person can own a file, making it difficult to delegate or share work
There isn't an Active Directory sync, so you may have to add user accounts manually
Cost of PolicyTech
PolicyTech doesn't share their pricing publicly, so you'll have to schedule a call with one of their sales representatives to learn more. Count on it being expensive. Many policy solutions are priced based on some combination of the following variables:
Base cost of the software
Number of licenses/users
Contract length (1–3 years)
Price of add-ons
Final Review
PolicyTech was designed for corporations. So if you're looking for GRC software for your enterprise, PolicyTech might be the right solution. But if you need a more dynamic, flexible policy and accreditation solution that's easy to use (especially if you're in the public sector), you should look elsewhere. If you're on the fence, NAVEX offers a 14-day free trial.
Remember that NAVEX is a large, global company with 1,150+ employees, 14,000+ customers, and multiple products. So while customer experiences vary, you may not receive the same level of consistent, high quality support you'd receive elsewhere, which can make onboarding and ongoing maintenance a challenge.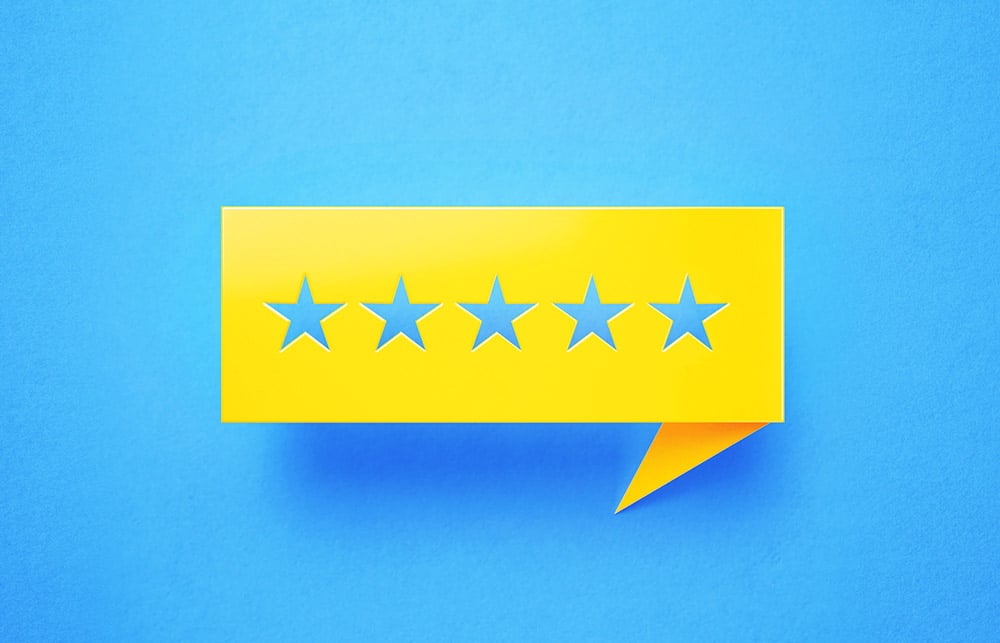 PowerDMS
What is PowerDMS?
PowerDMS has a single product – its policy, training, and accreditation management platform. Their platform creates a living connection between policy, training, and accreditation to save you time, money, and headaches. Forged in the public safety sector, PowerDMS now serves 4,200+ private and public sector organizations worldwide with secure, cloud-based solutions.
Pros of PowerDMS
The biggest advantages of PowerDMS are 1) it was built for policy administrators, accreditation managers, HR directors, etc., so it feels like a custom solution, 2) it creates a living connection between your policies, training, and accreditation to simplify compliance, and 3) they provide industry-leading customer support, proven by their U.S. based support team and 97% customer satisfaction rating.
Here are some other benefits you get from PowerDMS:
Automated version control and archiving functionality
A dedicated Customer Success Advisor who supports your needs
Rapid response time – 90% of customer cases are resolved in under one business day
Frequent, automatic software updates that don't require IT support
Ability for each department to maintain an independent system
Upload a variety of file formats to the platform (documents, images, videos, audio)
Access to virtually any standards manual
Save up to $10,000 on paper and printing costs
Save up to four times the amount of money and time typically spent on policy and accreditation processes
Faster employee adoption thanks to an easy-to-use interface
Smooth onboarding process and synchronization with Active Directory
Cons of PowerDMS
PowerDMS is not a content provider, so they will not create content for your organization. However, they do provide subscription access to certain standards manuals, as well as a tool for adding almost any standards manual to PowerDMS.
With policy, training, and accreditation features, PowerDMS is a fairly comprehensive solution. So while it can save you time and money long term, it will take an investment of time upfront to learn the platform. This is true of most solutions.
PowerDMS does have a training solution, but it doesn't function as a full LMS (learning management system). Consider reaching out to PowerDMS to find out if their training tool can meet your needs.
Cost of PowerDMS
PowerDMS is sold at a base cost and from there priced on a per-user, per-year basis. Your annual cost will be determined by the number of users and, therefore, licenses you purchase, as well as the add-ons procured for your organization's specific needs.
These two variables (number of users and feature add-ons) affect the cost of PowerDMS, so pricing can vary widely between industries and organizations. To provide a quote, PowerDMS would need to learn more about your needs over a friendly, no-obligation call.
Final Review
Featuring an intuitive interface and leading customer support, PowerDMS is a powerful platform that connects your policies, training, and accreditation. If finding a content provider is of utmost importance to your organization, PowerDMS may not be the right solution. But if you need to simplify the compliance process and manage risk, (especially if you're in the public safety sector) then PowerDMS was made for your organization.
From a compliance and risk standpoint, PowerDMS has been a game changer. It's extremely easy to use and provides us with everything we need to efficiently manage our policies and procedures. It saves us a tremendous amount of time and has greatly increased accountability.

- Corporate Director, large Orlando-based hospital
The right solution pays for itself
To choose the right solution, you have to understand your organization's needs and create a list of non-negotiables. Have you talked with leaders across departments? Have you interviewed employees and/or their immediate supervisors?
It's important to get a well-rounded perspective and identify gaps in your compliance process. Only then will your list of non-negotiables fully and accurately reflect your organization's needs.
Once the list is complete, measure them against the pros and cons listed in this article, as well as your own research and the pricing estimates received from vendors.
Policy management software is expensive, but the right solution pays for itself over time.
PowerDMS is the leader of several policy management solutions on the market. Unlike PolicyTech and other solutions, PowerDMS brings your compliance to life. Its platform acts as an ecosystem connecting your policies, training, and accreditation, which saves you time, money, and headaches. Schedule a demo to learn more about PowerDMS today.