Those who succeed understand the importance of mitigating risk by creating an effective compliance program with policies, procedures, processes, and systems to address compliance requirements.
But keeping track of all the requirements and documentation can be difficult for even the most seasoned compliance professionals.
That's why many turn to compliance management software.
A solid compliance management system reduces the time, stress, and cost of the administrative tasks inherent in governing and tracking regulatory requirements.
Because of the complexity (and sheer volume) of compliance tasks, compliance management software ensures nothing falls through the cracks. And, if you choose the right compliance software, you can access real-time data so there's no lag in staying current on internal policy changes.
Selecting the right software solution can prove difficult, however, when faced with so many compliance management solutions.
Which features do you look for? What functionality best meets our specific needs? How easy-to-use is the compliance software? Does it provide more than document storage and retrieval, such as tracking and training?
To take the guesswork out of compliance management software, follow this step-by-step guide to find a solution that meets your specific needs.
You want to practice due diligence in researching the best compliance management solutions for your company.
It starts with a thorough assessment of your needs, a review of your current solution, and a discovery process to look at what compliance management solutions are available.
Then you wrap it up by creating a launch plan (that includes implementing, communicating, and training), getting leadership buy-in and approval, and finally, purchasing and executing your launch plan.
1. Determine the need
You need to first know where you are before you can determine where you need to go.
Start with a comprehensive audit of the current situation.
What compliance or regulation issues are most pressing? What current or potential problems is the business dealing with? How much are violations costing the company? (If you aren't tracking this, you should.)
Don't skip this step – ­and don't do it in a vacuum.
Gather input from across the company to get a rigorous assessment of your current compliance program that is both realistic and inclusive.
This will help you set a baseline for where the company is today and set a solid foundation on which to base future decisions.
2. Survey existing solutions
Take stock of your current compliance solution.
You might be relying on a paper solution, a series of spreadsheets, or some piece of software. Like many businesses, your company might even be using a combination of multiple solutions.
And depending on the size of your business, different departments and divisions might each have their own separate but disconnected solutions.
Regardless of your existing compliance management system, you're here because these solutions are not solving the problem.
You need to understand why before jumping into a big purchase.
Talk to those who manage those existing processes and solutions.
Ask them why the solutions are in place? What problems do they solve? Are they effective? Why or why not? What areas would the staff like to see improved, removed, or changed?
These questions and answers will provide crucial data points for the next steps.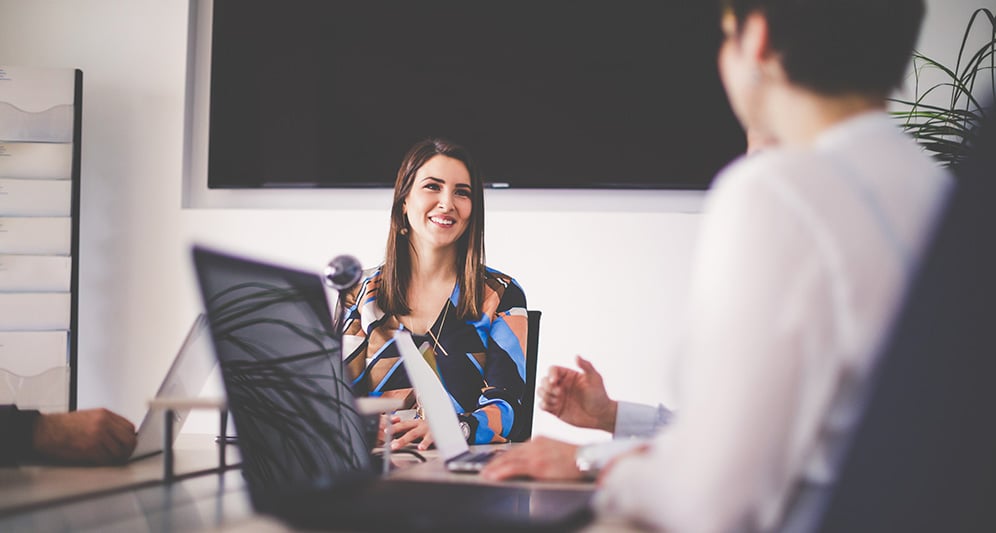 3. Research potential solutions
Now that you've analyzed the needs and understand the existing solutions, it's time to match up that information with available compliance management software.
You should look for software that addresses those specific needs and wants.
At this stage, companies often consider the option of build vs. buy. Should you build an in-house solution or buy an off-the-shelf software?
While it does provide a custom solution, it's costly and takes an enormous amount of time, effort, and resources to build from the ground up, modify, test, maintain, and upgrade.
It requires extensive IT expertise, and if you don't have it in-house, you'll need to rely on external help, adding to the cost.
Plus, if you want to get compliance management software up and running quickly to house and develop your high-liability content, developing a solution from scratch is probably the slowest way to go.
The realistic timeline? Building in-house can take up to a year to implement, while an out-of-the-box solution like PowerDMS can be implemented in 90 days.
Developing an in-house solution is certainly doable.
But you should think through those costs and benefits and balance that with the immediate needs to solve your most pressing compliance issues.
In this "investigative stage," it often helps to read through online review sites like Capterra and G2Crowd to understand the landscape and see what's working for others.
Take it a step further by requesting several product demos to see first-hand what will actually work in the context of your company's specific needs.
Just like clothes that look good on the hanger but aren't a good fit once you try them on, software can sound great on paper, but might not be a good fit for your business.
It could be the most expensive, powerhouse tool on the market, but if isn't user-friendly and doesn't work for your specific situation, it will be tough to get buy-in from your organization.