Article Highlights
Compliance is an ongoing process. To best serve patients, and to stay in compliance with regulatory standards, your staff needs to be regularly trained (view our complete guide to employee training software here). They need 24/7 access to the most updated documents. And you need to be able to verify that they've understood and signed off on those policies and procedures. Not only that, you need to be able to crosswalk them to your accrediting standards.
Imagine your surveyor showed up today. They ask to see proof of compliance for a selection of AAAHC standards. Can you easily find those policies and procedures?
Then they walk from room to room, observing your staff and asking questions. Are your employees well-trained and prepared? Do they know the right answers?
Regulatory compliance is challenging for most healthcare organizations. When you're already overworked and understaffed, it's a lot to keep up with.
Accreditation management software can help.
In this article, you'll get reviews on five accreditation management solutions, with the goal of creating an objective resource to save you time in your search for the right software.
To accomplish this, we compiled and synthesized information from each solution's website, free demos (if the company was willing), and customer reviews from sites like Capterra. As an accreditation management solution ourselves, we understand the value of comparing solutions side-by-side.
Two types of accreditation software
Accreditation software is built in one of two fundamentally different ways. By understanding these two approaches, you will better understand which is right for your organization.
The first way takes an operational, or task-based, approach. It's built around a templated list or calendar of tasks necessary to stay compliant to accrediting body standards. Tracking and completing those tasks, as well as uploading and attaching proofs of compliance, is how you achieve accreditation and everyday survey readiness.
The second way takes a standards-centric approach. In other words, it's built around a policy and document management system. By pulling accreditation standards into the system (AAAHC, DNV, TJC), you can crosswalk your documents to those standards and individual requirements to prove compliance.
Do you need task-based or standards-based software? While the former often includes some policy functionality, it's not nearly as robust as the latter. Most standards-based tools let you manage, update, disseminate, and track documents, which is a critical piece of compliance management for most healthcare organizations.
What are your organization's top accreditation needs? Meet with key stakeholders across your organization and develop a list of non-negotiables – the things you can't compromise on. By measuring your list of non-negotiables against the solutions below, you can start narrowing down solutions.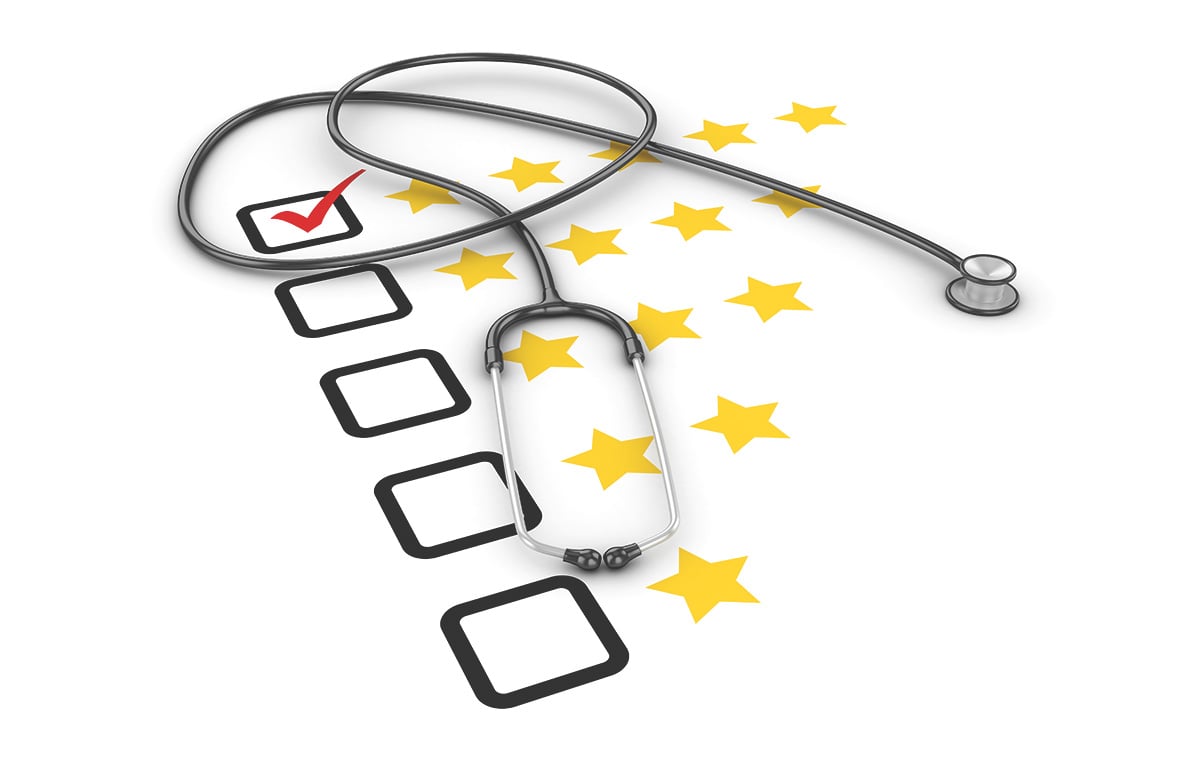 ---
What is Qualtrax?
Qualtrax is a quality and compliance management solution primarily serving labs – forensic labs, testing labs, clinical labs, and environmental labs. They offer both an on-premise and cloud-based solution. It's worth mentioning, the content in this article does not distinguish between the two.
Type: Standards-based
Pros of Qualtrax
Qualtrax serves a niche market, letting them focus on the specific needs of labs. In their own words, Qualtrax is ideal for heavily-regulated industries, where compliance with standards including ISO 17025, 17020, 13485, and 9001, TNI, GFSI, FDA, and FQS are required.
Here are some additional pros, depending on your organization's needs:
Centralized audit data can be accessed anywhere
Import standards and attach them to documents
Run reports on all parts of your system
Store, index, and search for documents in a central location
Create custom workflows
Automate processes for equipment calibration, purchase requests, customer complaints, and more
Cons of Qualtrax
Qualtax's focus on labs becomes a disadvantage for those in different industries needing other, or more comprehensive, solutions. For example, if you're a forensic lab and want to use the same system as your police department, it probably makes sense to find another solution, as Qualtrax may be too complicated for law enforcement.
Qualtrax's interface isn't very intuitive or easy to use, especially when it comes to editing documents or creating workflows. While it offers a lot of flexibility, the many options and customizations make it difficult for many users to use.
Here are some additional disadvantages, depending on your organization:
Workflows are difficult to create, and if help is needed creating custom templates, there may be additional costs
You can't map policies and procedures to accrediting standards
You can't highlight standards or proofs of compliance
You can't compare documents side-by-side for easy editing or review
Payment structure may be based on license access level, making it difficult and more expensive to adjust user roles and access levels if management restructures
Lacks ease-of-use and an intuitive interface
Final Review
Considering the difficulty of use and limited use cases, Qualtrax may be too expensive to justify for your organization. And beware of unexpected costs if you need help customizing the solution, or if you need to increase licenses or adjust access levels. If you're with a lab, it's probably worth looking into Qualtrax and asking them for a list of other laboratory customers near you. Hearing how other labs with similar needs and accreditation requirements use Qualtrax and what they think about it will tell you a lot – far more than a free demo. If you're with a lab, Paradigm is worth looking into as well.
---
What is MedTrainer?
MedTrainer is a compliance and training management solution for healthcare providers and administrators. Originally built as an LMS, MedTrainer has a library of training courses on 150+ topics, OSHA-required pre-formatted templates, and the ability to upload SCORM, xAPI, AICC courses to the library. Over the past couple years, they have also added document management and regulatory compliance tools to their software.
Their regulatory compliance tool, AccredAbility, is built around task management. In other words, your dashboard gets populated with tasks necessary for your type of facility and accreditation organization. You can define the frequency, assignees, supervisors, and due dates for each task.
Type: Task-based
Pros of MedTrainer
MedTrainer helps facilities accredited by TJC, AAAHC, AAAASF, HFAP, or CMS. As mentioned above, they provide a digital task list to manage compliance, populated with a template list of tasks for your accreditation needs. Here are some additional advantages and features:
Access a library of thousands of safety data sheets
Equip employees to add credentials, licenses, and CEU's to their profiles
Upload, create, access, and print documents
Receive notifications of regulatory changes
Assign staff to review and sign documents digitally
Manage access to files and folders based on location or department
Track edits made to your documents
Report on incidents and manage equipment life cycles
Cons of MedTrainer
MedTrainer was originally built as a training or learning management system. Although they've added policy and accreditation functionality in the past couple years, these tools may be limited compared to other solutions on the market. In 2018 they added documentation, and in November of 2019 they merged with AccredAbility to add a regulatory compliance component.
Here are some additional disadvantages, depending on your organizational needs:
MedTrainer serves predominantly smaller facilities of 5–50 employees
It's unclear if or how MedTrainer's documentation tool integrates with accreditation
Although you get notified when a standard is updated, you may have to manually update each instance of the affected documents
You can't create or templatize workflows
You can't view and edit documents side-by-side
You can't digitally highlight documents or standards to identify gaps in compliance
You can't attach documents to sections of standards to prove compliance
Final Review
If you're a smaller facility looking for an LMS with some document and accreditation functionality, MedTrainer may be a good solution. But if you're a larger facility and/or you prioritize policy and document management over training, you may consider looking elsewhere.
The power of policy, training, and accreditation software is in its ability to connect those three tools. It's hard to gauge how powerful MedTrainer's documentation and AccredAbility tools are, not to mention how well they integrate with one another and with the learning tool. If you're interested in learning more, consider scheduling a demo.
---
LicenseTrak
What is LicenseTrak?
Built by a pharmacist for pharmacists, LicenseTrak is a compliance software solution helping pharmacies maintain licensure, manage compliance, and mitigate risk. LicenseTrak has four modules: compliance task management, accreditation management, incident tracking, and document management. These modules don't technically integrate with one another, but they do work together to support accreditation.
LicenseTrak is an operational support tool, or a dynamic calendarized to-do list, for all of your compliance-related tasks. You can pull reports on tasks, incidents, users, etc. (and/or upload external files) and attach them to tasks as proofs of compliance. LicenseTrak provides a template task list supporting prominent accreditation programs, with the ability to create custom tasks as necessary.
Type: Task-based
Pros of LicenseTrak
For pharmacies, the advantage of LicenseTrak is that it was designed specifically for your needs by someone who understands the industry. With their software, you can record, track, and manage critical compliance items (licenses, registrations, contracts, training, etc.) for your facilities and staff, making sure they aren't missed or left undocumented.
Document storage supporting all standard file types
Add and attribute "items" (registrations, vehicles, etc.) to users and add the same item to multiple users
Create a package of programs and apply them to repetitive processes like onboarding
Receive a template task list supporting prominent accreditation programs
Customize your list of tasks to support your accreditation requirements
Calendar to-do list that displays due each day, week, month, or year
Automatic reminders when a task is due
Dashboard to view important information at a glance like incomplete/completed tasks
Cons of LicenseTrak
One of LicenseTrak's biggest advantages is also a potential disadvantage. While they have started to expand, it was originally built for pharmacies and pharmacists, specifically.
LicenseTrak's document management tool is somewhat limited. As it currently stands, it lacks the features necessary to get your organization off paper. Any non-digital file would have to be scanned and uploaded, which means new or updated policies would require editing the original file in a word processor, saving it, and uploading it again to LicenseTrak.
Here are some other potential drawbacks, depending on your organization's needs:
You can't create, edit, or collaborate on documents in-app
While there is an attestation checkbox on completion forms, you can't track signatures
You can't disseminate new or updated documents to employees within the tool
You can't track or store audit trails on important documents
If you require compliance tasks not included in the template task list, you will have to manually add them to your calendar to-do list.
Version control functionality is currently limited
Documents used as proofs of compliance across various tasks have to be manually replaced when those documents are updated
You can't customize user roles; there are two roles to choose from
You can't test employee comprehension of policies/procedures before getting sign-off
Final Review
If you represent a pharmacy or simply need an operational support tool for compliance tasks, it's worth looking into LicenseTrak. If you need cloud-based policy and document management in addition to accreditation management, you should look elsewhere. Their current document management tool is limited and will not let you manage, disseminate, track, update, and collaborate on documents as well as other solutions.
---
What is PolicyTech?
NAVEX Global is a cloud-based GRC solution. They serve private sector businesses across a variety of industries, including healthcare. While NAVEX has many products, we'll focus today on their compliance tools which include PolicyTech, NAVEXEngage, EthicsPoint, COI Disclosures, and RiskRate. By speaking with one of their representatives, you can assess which solution(s) your enterprise needs. It will likely involve PolicyTech, which their compliance suite revolves around.
Type: Standards-based
Pros of PolicyTech
If you're an enterprise, the biggest advantage is that NAVEX has multiple products designed for enterprise-level organizations. With their policy management tool, PolicyTech, they help organizations stay compliant to HIPAA, HITECH, TJC, and OSHA regulatory standards.
Here are some additional pros, depending on your needs:
Document audit trails
Automatic notifications about exact documents needing to be reviewed before publishing, dissemination, etc.
Ability to build master documents that can be modified for a specific region or language
Sample policy templates
Ethics and compliance online training for employees based on real-world scenarios
Common policy management features such as a central repository, version control, attestation, reporting, workflows, and more
Ability to manage and report incidents and process them consistently
Tool for managing your third party risks
Cons of PolicyTech
The biggest disadvantages to PolicyTech are 1) its interface, which is considered cumbersome and difficult to use by many users, 2) its lack of customer support, and 3) its inability to map a single document to multiple standards.
Here are some additional cons that may impact your organization:
You can't compare document revisions while updating them
While collaborating on document updates, it's difficult to assess each document's status
When policies that exist in multiple places get updated, the most updated version isn't automatically shared or applied across each version, putting the burden of determining redundancy on the administrator
Documents are published in their original file format instead of being converted to a unified format, leading to inconsistent formatting across published documents
You can't map a single document to multiple standards
There isn't a list/display to see which documents are attached to each standard
You can't move files from one folder to another, so you have to recreate them
You can't customize admin rights
Only one person can own a file, making it difficult to delegate or share work
There isn't an Active Directory sync, so you may have to add user accounts manually
Final Review
NAVEX's suite of compliance management tools was designed for corporations. So if you're looking for GRC software for your enterprise, NAVEX might be the right solution. But if you need a more dynamic, flexible policy and accreditation solution that's easy to use (especially if you're in the public sector), you should look elsewhere. If you're on the fence, NAVEX offers a 14-day free trial.
Remember that NAVEX is a large, global company with 1,150+ employees, 14,000+ customers, and multiple products. So while customer experiences vary, you may not receive the same level of consistent, high quality support you'd receive elsewhere, which can make onboarding and ongoing maintenance a challenge.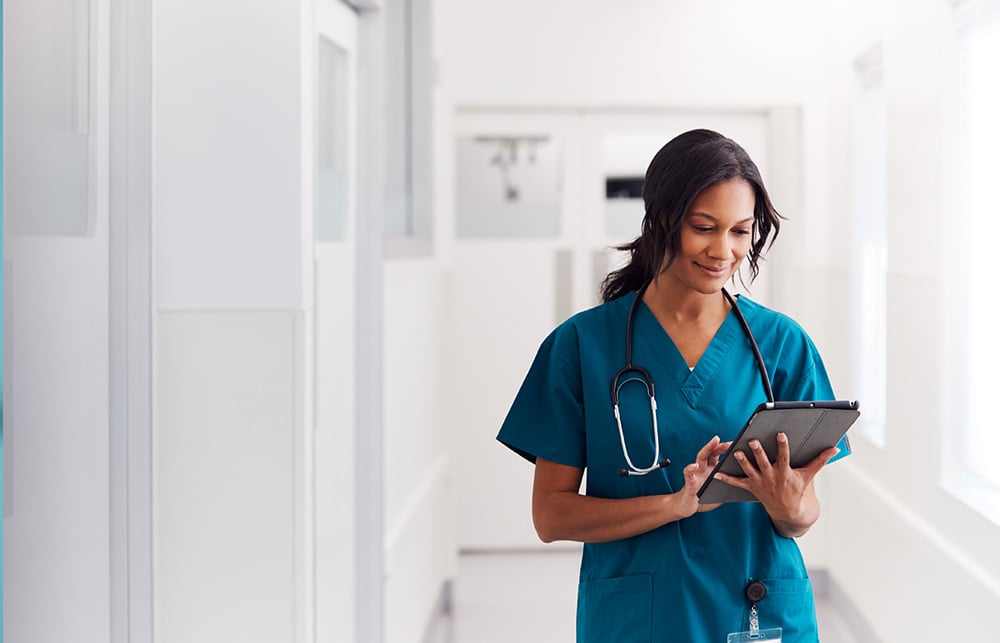 ---
What is PowerDMS?
PowerDMS is a compliance platform that seamlessly integrates your policies, training, and accreditation content with one another. It creates a living connection between them to achieve everyday survey readiness and compliance, while saving you time, money, and headaches. Forged in the public safety sector, PowerDMS now serves 4,000+ customers (including many healthcare organizations) worldwide with secure, cloud-based solutions.
Pros of PowerDMS
Thanks to licensing agreements with AAAHC, CIHQ, DNV, NCCHC, and TJC, PowerDMS publishes key accreditation standards on their platform, so you can crosswalk your policies to them and maintain survey readiness. With automatic notifications when your policies are impacted by changing standards, PowerDMS helps you manage the living nature of compliance. PowerDMS also partners with trusted providers whose policy and procedure content can be accessed, updated, distributed, and tracked – all from within the platform.
PowerDMS provides industry-leading customer support, proven by their U.S. based support team, 97% customer satisfaction rating, and rapid response time – 90% of customer cases are resolved in under one business day.
Here are some other advantages of using PowerDMS:
Dynamic crosswalking of policies to related standards
Highlight standards that need additional proofs of compliance
Collaborate with accreditation team members via automated workflows
Conduct remote and mock surveys to assess readiness
Surveyors can login and review your documentation prior to arrival
Subscribe to MED-PASS Heaton Digital Documents
Receive alerts when standards need updating
Be notified of every policy impacted by an updated standard
Easily distribute updated policies and standards to employees
Track read receipts and E-signatures on disseminated policies
Reduce survey prep time by up to 60%
Get a dedicated Customer Success Advisor who supports your needs
Frequent, automatic software updates that don't require IT support
Securely hosted by Amazon Web Services GovCloud
Compliant to FBI-CJIS, HIPAA AT 101, and SOC 2
Cons of PowerDMS
With policy, training, and accreditation features, PowerDMS is a fairly comprehensive solution. So while it can save you time and money long term, it will take an investment of time upfront to learn the platform. With their intuitive interface, however, the learning curve isn't as steep as many other solutions.
PowerDMS is a robust tool for policy and document management, but it may not be ideal for records management (for larger staff) where it's helpful to batch upload, move, and delete records.
PowerDMS is not a content provider, so they will not create content for your organization. However, they do provide subscription access to certain standards manuals, as well as a tool for adding almost any standards manual to PowerDMS.
Final Review
Featuring an intuitive interface and leading customer support, PowerDMS is a powerful platform that connects your policies, training, and accreditation to help you achieve excellence in compliance. If finding a content provider is of utmost importance to your organization, PowerDMS may not be the right solution. But if you need to simplify the compliance process and maintain everyday survey readiness, then PowerDMS was made for your organization. Learn more about how PowerDMS helps healthcare organizations.