Police drones
Used by the military for many years, unmanned aerial vehicles, or drones are becoming increasingly common in law enforcement.
Many departments use them for surveillance or collecting evidence. Others use them for taking pictures of crash scenes and even controlling crowds.
Drones are also helpful for other areas of law enforcement, as they can monitor correctional facilities and track escapees.
GPS
GPS has also been used by police departments for many years.
Officers have most frequently used it to track criminals, but more recently, GPS has helped in officer safety monitoring.
New developments in GPS technology is giving officers more information and detail than ever before, ensuring safety and efficiency on the field.
Officer tracking
GPS allows for better coordination and tracking of where officers and vehicles are.
This can help departments dispatch more efficiently to incidents. It also allows for more precise location information for calls, and for more safer, faster routing of officers to those incidents.
Vehicle pursuit darts
Pursuit-related crashes result in more than 55,000 injuries every year.
What if you could track vehicles in pursuit situations from a distance, keeping your officers and other drivers safe on the road?
They aren't too common yet, but vehicle pursuit darts, like a real-time, physical GPS, do just that.
A small, foam dart that can be shot at a vehicle, they enable officers to safely tag, track, and apprehend dangerous individuals.
Gunshot detection
Gunshot detection isn't in use by many departments, but it can be a very helpful way to monitor for gunshots in specific areas.
Using mapping and electronic sensors, gunshot detection allows officers to respond immediately and accurately.
Some departments use gunshot detection to fill in gaps, identifying shots fired that don't get called in.
"We found rates of random gunfire that were astounding to us," Nassau County deputy commissioner William Flanagan tells ComputerWorld.
"What was more bothersome was that we were not getting calls about it."
Clearly, this technology is helpful, but it's also expensive. If your area has high occurrences of gunfire, it may be worth it. Areas with scarce witnesses might also find gunshot detection to be a wise investment.
Cloud computing
As you know, information is key in policing.
To do your job well, you need access to policies, procedures, and other crucial paperwork and documents. Cloud computing makes this possible.
Our 2017 State of Policy in Law Enforcement report revealed an increase in law enforcement agencies sending new policies and policy changes electronically using a cloud-based policy management software.
This shift is in line with the increased demand from communities for accountability, and agencies are seeing it as a way to protect themselves and their reputation.
Gone are the days of shuffling through file cabinets and thumbing through paperwork. The cloud allows police to both access and analyze data quickly and conveniently in several ways.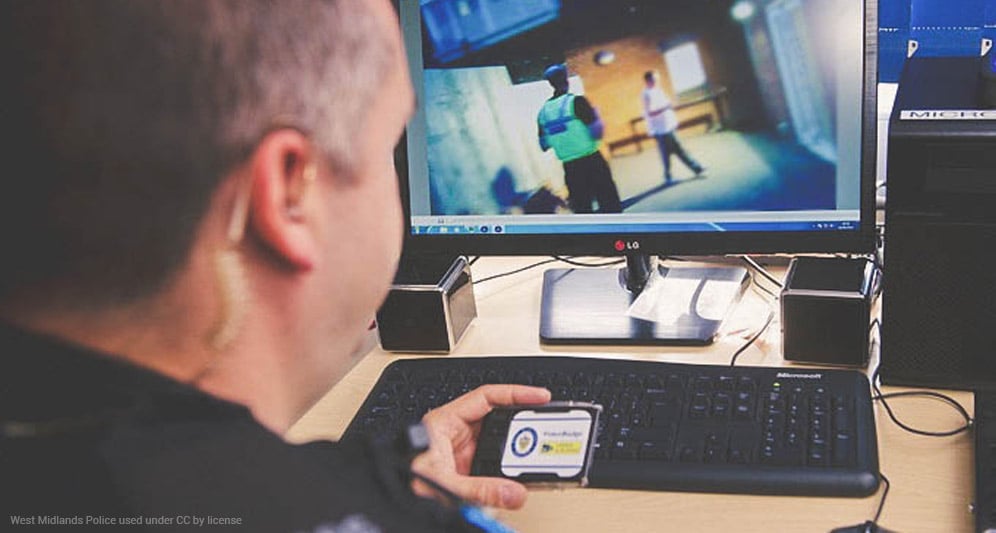 Data collection and crime analysis
Quickly tracking and analyze large amounts of data is important for law enforcement to do their jobs efficiently.
Through cloud computing, police can access accurate statistics and real-time dashboards that monitor entire cities.
They also have the ability to connect agencies to centralize criminal justice databases. This could lead to better information and decision-making.
Document and records management
Similarly, document management software can save officers a lot of time.
When you house your policies and procedures in the cloud instead of in the office, they are accessible anytime, anywhere.
This means your team can pull up crucial information when it matters most.
Storing documents and records in the cloud can also save money on printing, paper, and filing supplies, so you can spend your resources on bettering your community.
Online training
Online training is another important tool in supporting officers.
Having data and other documents readily accessible is one thing. But only when your team retains that information will they be successful.
That's why training is crucial.
Online training can supplement in-person, hands-on training, allowing officers to conveniently and quickly learn.
This could save a lot of money and time, allowing your officers to be on the field as much as possible.
Biometrics
Police departments have long used biometrics, primarily fingerprints for identification. But now, many are using handheld scanners and facial recognition technology to improve speed and accuracy of identification.
According to PoliceOne, though these technologies are new, they are more common than we think: one-in-two American adult faces are in a law enforcement face recognition network.
This 117-million face library housed by the FBI could assist officers with finding mission persons or comparing mugshots.
However, there are some privacy concerns with the availability of this information. So law enforcement agencies have moved forward with this technology cautiously.
Social media
There's no question that social media is a fast, easy way to connect with others.
For police, it's an opportunity to increase public safety.
Departments across the country are putting social media to work for the good of their communities.
Many use it for community outreach, building bridges and developing trusting relationships with those they serve.
For instance, social media is a great way to alert people about storm warnings, traffic concerns, or other emergencies. Some departments use social media for investigations, and even crime reporting.
Earlier this year, the Norwood Police Department in Massachusetts posted on social media asking the public for help tracking down a man accused of assault.
Because this post was widely shared – it reached nearly 40,000 people – the man turned himself into police.
What's Next: The Future of Law Enforcement Technology
While many police departments have been using the above technologies for some time, some are taking advantage of newer ones.
Some of the more recent technologies are still in theoretical phases, and others are for limited, case-by-case scenarios.
Predictive analytics
Much of policing involves reacting to crime or other incidents; however, technology can allow police to be proactive.
Think of predictive analytics as an offensive approach to public safety. This technology takes crime mapping and data collection to the next level by predicting the general areas where future crimes are likely to occur. Information like this is helpful for assigning and distributing personnel, as one department found.
"In one example cited by the National Institute of Justice, police in Richmond, VA, used data to predict where the most gunfire would occur on New Year's Eve.
"More officers were dispatched to those locations, resulting in a 47% drop in gunfire and a 246% increase in weapons seized," reports The Press-Enterprise.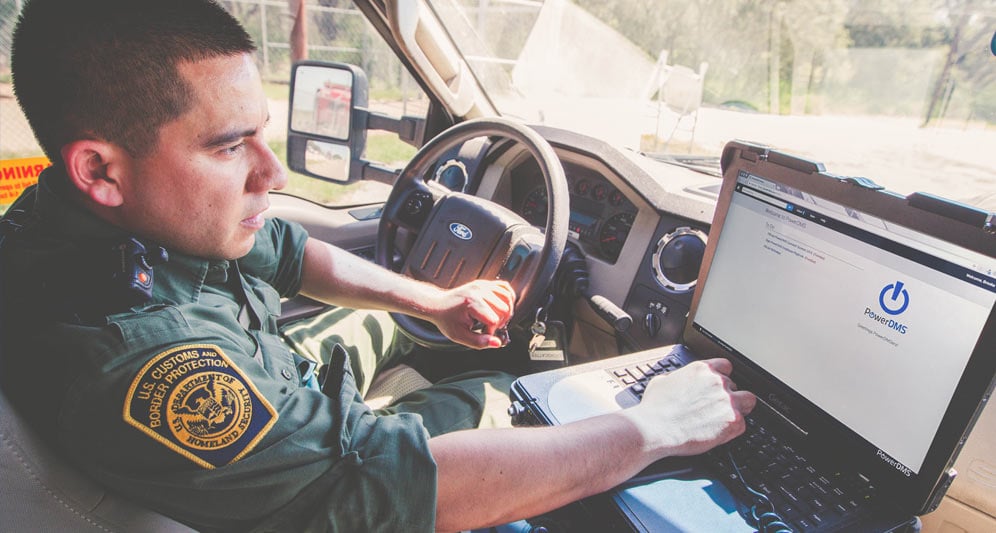 3D crime-scene imaging
3D crime-scene imaging is quickly becoming an indispensable aspect of policing.
"From quickly gathering the data at the scene to preserving it for later analysis and creating effective presentations for trials, the laser scanner is proving to be a critical tool for crime scene investigators," according to PoliceOne.
With this forensic technology, scanners capture a 3D model of a crime or accident scene, which allows for more precision of details.
Officers can use this information later on to reconstruct angles and the placement of evidence or blood splatter patterns.
Capturing the crime scene in 3D means officers only need to maintain the full scene for the duration of the scan, which is much shorter than usual.
3D imaging can also keep officers safer at crash sites, as less time investigating the scene means they can clear the collision sooner.
Personal, through-wall radar
Using radar to see through buildings is another way to prevent crime before it happens.
The radars work like finely tuned motion detectors, using radio waves to zero in on movements as slight as human breathing from a distance of more than 50 feet.
They can detect whether anyone is inside of a house, where they are and whether they are moving," writes Brad Heath in USA Today.
Though through-wall radar isn't completely new, additions like wearable computers and augmented reality allow officers to "see" through walls and, by extension, assess threats like never before.
Your department may or may not be on the cutting edge of new technology.
However, it's helpful to know that technology always evolves.
You'll likely never be short of opportunities to implement new systems that could add safety and efficiency to your department.