Civilians can use (and abuse) drones
Civilian drone use comes with tricky issues of privacy, trespassing, and property damage. It's often up to law enforcement officers to decide how to handle disputes over these issues.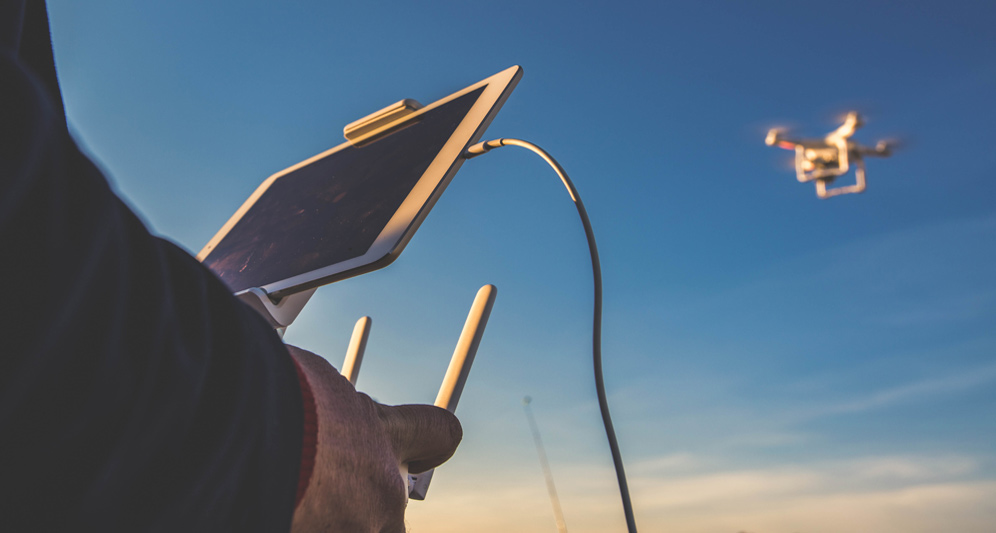 Since drones are a relatively new technology, there are few federal regulations governing their use. The Federal Aviation Administration's guidelines for Unmanned Aerial Vehicles mostly cover how drones can interact with other aircrafts.
States, counties, and cities are left to govern other aspects of drone use.
So far, 33 states have created laws addressing UAVs, and four states have adopted resolutions. (You can check here to see your state's legislation).
The legislation varies widely. For example, Michigan law prohibits sex offenders from using a drone to follow, contact, or photograph a person they are prohibited from contacting.
Utah makes flying a drone within 250 feet of a wildfire a class B misdemeanor.
When crafting law enforcement drone policy, your agency needs to keep up to date on these laws, as well as laws covering privacy and trespassing.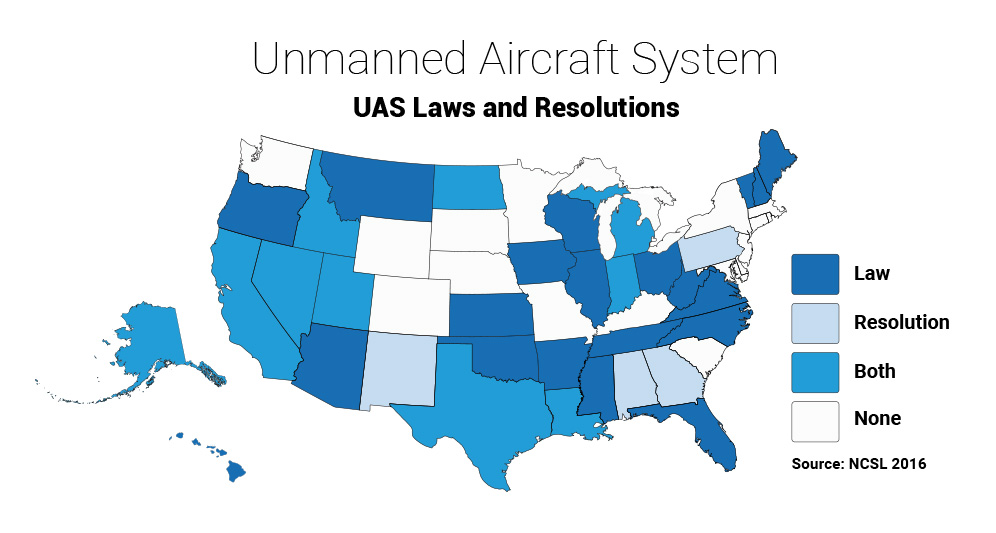 Good law enforcement drone policy can help guide your officers in handling disputes over drones.
For example, if your agency receives a disturbance call that someone is flying a drone over a private property, your officers must know what constitutional grounds they have to charge the drone user.
Law enforcement agencies can use drones to police more efficiently
Law enforcement agencies around the country have used drones to collect evidence and conduct surveillance.
Agencies can also use UAVs to photograph traffic crash scenes, monitor correctional facilities, track prison escapees, control crowds, and more.
If implemented and used carefully, drones have the potential to be a tremendous asset to law enforcement.
They can help agencies gather essential information in dangerous situations while saving manpower and money.
In 2015, the Illinois State Police started using UAVs to monitor accident scenes. Department leaders reported that using UAVs helped them more quickly document the scenes and reopen roadways.
In early 2016, a drone helped an Ohio police department track down an escaped inmate. The department plans to continue using the drone to track suspects, find missing people, and map crime scenes.