This can be detrimental to workplaces. Disengaged employees are unhappy, unproductive, and have higher turnover rates.
The Engagement Institute estimates that disengaged employees cost American organizations up to $550 billion every year.
On the other hand, in workplaces with high employee engagement, employees feel valued, motivated, and committed to their work.
Having engaged employees helps organizations be more successful. Engaged employees stay longer, work harder, and are motivated to contribute to the organization's overall growth and success.
According to Gallup, engaged employees are 17% more productive than unengaged employees.
Most organizations can tell if they have an issue with disengagement. If they're experiencing high turnover, for example. But it sometimes can be difficult to pinpoint the exact problem and decide how to address it.
That's what makes employee surveys so important.
Regular employee surveys can help measure engagement and help employees feel more connected and valued. Employee surveys can help company leaders gather data they can use to actively improve workplace culture and increase employee engagement.
Most companies measure many different data points that are relevant to business operations. Many companies even track customer information to see how customers engage with their business.
Measuring employee engagement is just as important for effective operations.
Measuring engagement through employee surveys gives company leaders a picture of how well their company is serving employees.
They can see which employee engagement tactics are working and which are not.
When companies measure employee engagement, leaders can spot the specific reasons employees aren't engaged.
With employee surveys – especially anonymous surveys – employees can directly state things that would make them consider leaving the job. They can share what slows down their productivity and what makes them unhappy.
When company leaders take time to solicit feedback and ask the right questions, they can work to change company culture for the better and improve things before they become major issues.
Here are a few of the benefits of measuring employee engagement through employee surveys:
Employee surveys build trust
Studies have found that employees wish they had more communication with their managers.
Open and honest communication helps build trust between employees and the organization's leaders.
Good communication goes both ways. Employees not only want to hear from their employer, but they also want to be heard.
They want to know that their voice and opinion matters. A report from Salesforce found that employees who feel that their voice is heard at work are 4.6 times more likely to feel empowered to do their best work.
Employee surveys shouldn't be the only method of communication. But the sheer fact that company leaders are taking the time to conduct an employee survey can build trust with employees.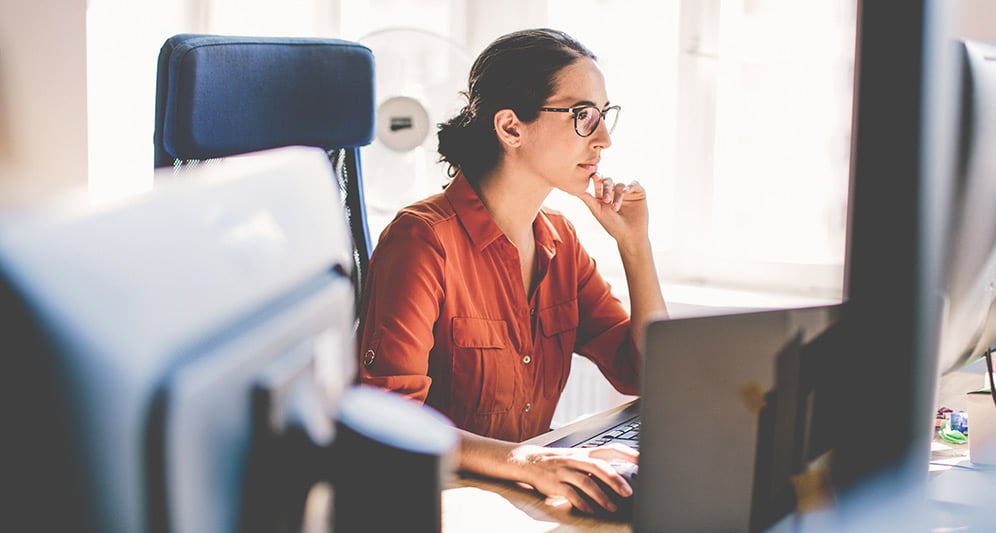 It shows leaders value employee feedback and take that feedback seriously. This helps employees feel like they are an important part of the company.
Employee surveys help identify issues
It can be hard for all levels of leadership to understand what's happening within the whole organization.
Employees are the ones dealing directly with the customer or end user. They are the ones carrying out everyday processes. So they often see the issues more clearly than those in higher management.
Gathering feedback through employee surveys can provide detailed insights into what employees are experiencing in their roles.
It allows company leaders to remedy issues before they become a problem. This is particularly true for organizations that conduct these surveys regularly.
Employee surveys help leaders chart progress and trends
Tracking employee engagement through employee surveys allows company leaders to see trends in key metrics. They can see if employee engagement initiatives are having a positive impact or not.
Leaders can also compare employee engagement with other data—such as the impact new hires or resignations have on morale.
Measuring employee engagement helps leaders make informed decisions about how to improve morale and productivity. For example, if a particular department has high rates of employee engagement, employee surveys can provide insights on why that department's engagement is higher than others. Company leaders can then implement those practices to increase engagement in other departments.
Employee surveys increase engagement
Regular employee surveys can shed light on what keeps employees empowered and engaged. They can help company leaders find opportunities to increase employee engagement and develop plans to improve engagement across the organization.
Plus, employee surveys prompt employees to reflect on their own engagement. Are they really satisfied? Would they recommend the company to a friend? Just the act of reflection can be motivating and improve their engagement.
By measuring and improving employee engagement, companies can make sure they retain and promote the best and brightest employees.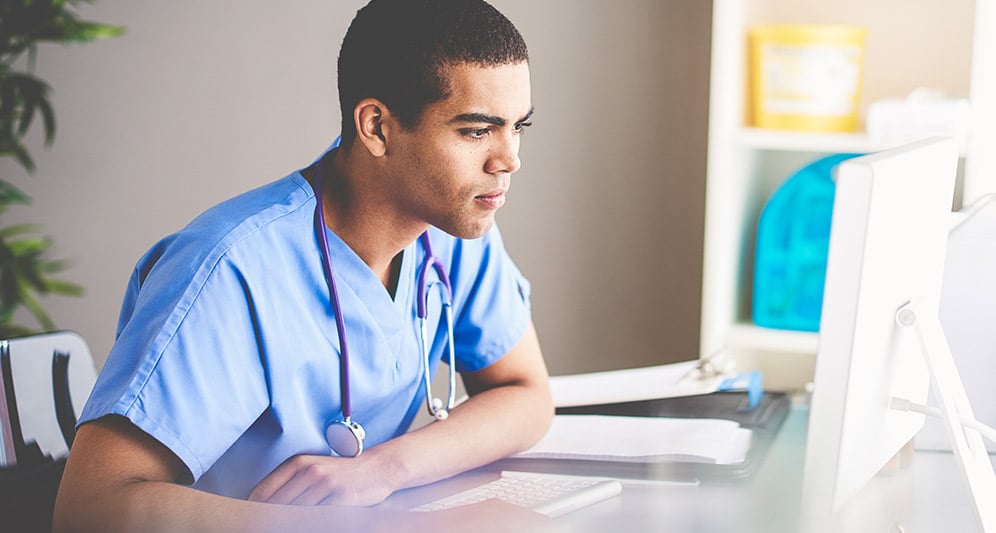 The length and focus of an employee survey depends on the needs of the company.
Some organizations do longer, in-depth surveys that cover a variety of topics. Usually, these longer types of surveys go out to all employees annually.
Other companies do shorter, more frequent "pulse surveys." Sometimes, these shorter surveys only go out to a particular group of employees and focus in on one or two particular issues.
Either way, company leaders should establish a clear purpose for each survey. They should make survey questions clear and focused.