AAAHC surveyors review a healthcare organization's policies and procedures to make sure they meet AAAHC accreditation standards. They also expect to see complete and accurate records for patients and documentation of credentialing for staff and providers.
AAAHC credentialing can be especially difficult to manage. According to a recent AAAHC report, poorly managed credentialing is one of the biggest barriers healthcare centers face in meeting AAAHC standards.
According to the report, surveyors most often rate healthcare centers partially compliant or noncompliant with AAAHC credentialing standards for the following reasons:
Individuals administering anesthesia and/or those supervising others who administer anesthesia have not been granted privileges to do so.
Individuals have not been granted privileges for specific technologies, procedures, or activities, such as lasers, ultrasound, admitting patients to overnight care, and the interpretation of diagnostic images.
Core privileges have been granted without identifying what these privileges include.
Inappropriate privileging is taking place, e.g., the defined process is bypassed by signing off on one's own privileges or granting privileges based on those approved at another healthcare facility.
There has been a failure to re-privilege at re-appointment.
Privileges were granted without governing body review/approval.
These issues indicate that healthcare centers need better methods for keeping up with AAAHC credentialing.
With all the other pressing daily activities in healthcare centers, it can be difficult for administrators to keep up with documenting privileges, making sure providers follow the proper credentialing procedures, and renewing licenses and certifications before they expire.
Credentialing software can help simplify and streamline this process. A good document management software can help your healthcare organization better prepare for all aspects of the AAAHC accreditation process.
Traditional forms of healthcare policy management can make AAAHC credentialing time-consuming and cumbersome.
AAAHC standards include strict procedures for initial credentialing. Healthcare administrators must ensure that their healthcare facility has evaluated each provider's qualifications and background.
They must track expiration dates for licenses and credentials and keep detailed documents about who has which privileges and for how long.
The AAAHC credentialing standards also require medical and dental staff to apply for reappointment at least every three years. This brings even more paperwork to track.
Paper-based systems are risky
With a paper-based AAAHC credentialing system, the sheer volume of paperwork is often too much for one person to manage.
Tracking down and organizing all the proper documents often requires healthcare organizations to bring in additional administrative help, which can cost thousands of dollars every year.
Plus, paper files can easily get lost or damaged.
This leaves the organization at risk of noncompliance with AAAHC standards. It also opens up liability risks and may delay insurance reimbursement for medical services.
Traditional digital solutions also pose risks
With some digital solutions for tracking AAAHC credentialing, things can also fall through the cracks.
For example, some healthcare organizations keep licensing and credentialing information in Excel spreadsheets. But this method makes it easy to overlook important due dates.
The burden falls on administrators to keep track of deadlines and manually update information. If administration staff changes or things get busy, credentialing documents can quickly become outdated.
As mentioned before, outdated or incomplete documents not only hurt an organization's chances for accreditation, they also pose liability risks.
An upcoming AAAHC survey can serve as a wake-up call for a healthcare center to get its documentation in order, but waiting until the last minute is risky.
Effective, hands-on healthcare policy management will reduce risk, keep things running smoothly and make sure every staff member and provider is equipped (and fully licensed) to serve patients.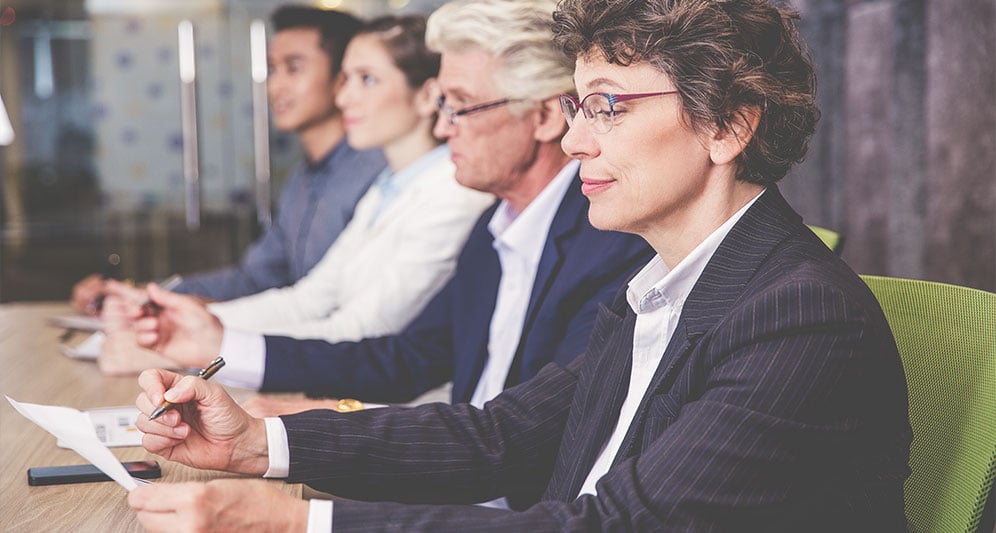 Becker's ASC Review highlights a few things healthcare organizations should do to better comply with AAAHC standards for credentialing.
These include:
Not relying on another organization to credential your staff.
Only privileging medical staff for procedures your facility is equipped for, capable of performing, and approved by the governing body.
Including a specific time period for the privileges in the documentation of initial credentialing and reappointment.
Documenting specific privileges such as anesthesia, laser, fluoroscopy, and supervision.
Ensuring peer review of at least two physicians for the reappointment process.
Including things such as infection rates, patient satisfaction surveys, and compliance to medical rules and regulations in the peer review process.
It would be difficult for healthcare organizations to implement these best practices with traditional methods of tracking credentialing.
In order to follow these best practices, healthcare organizations must already have an organized, efficient credentialing system in place.
An accreditation management software can help make this possible.