Many times departments that staff around 50-75 people need different schedules than those staffing, say, 200-400 people. Or different than those staffing 10-20 people.

So here we will discuss one: the [4 on 4 off] rotation that uses 12-hour shifts.
Check it out:
[4 on 4 off]
The [4 on 4 off] schedule discussed here uses 12-hour shifts. Therefore, you need 2 squads, one for day shift and one for the night shift.

The rotation in this police scheduling example will last 8 weeks and only require 2 templates(shown below).

What is a template?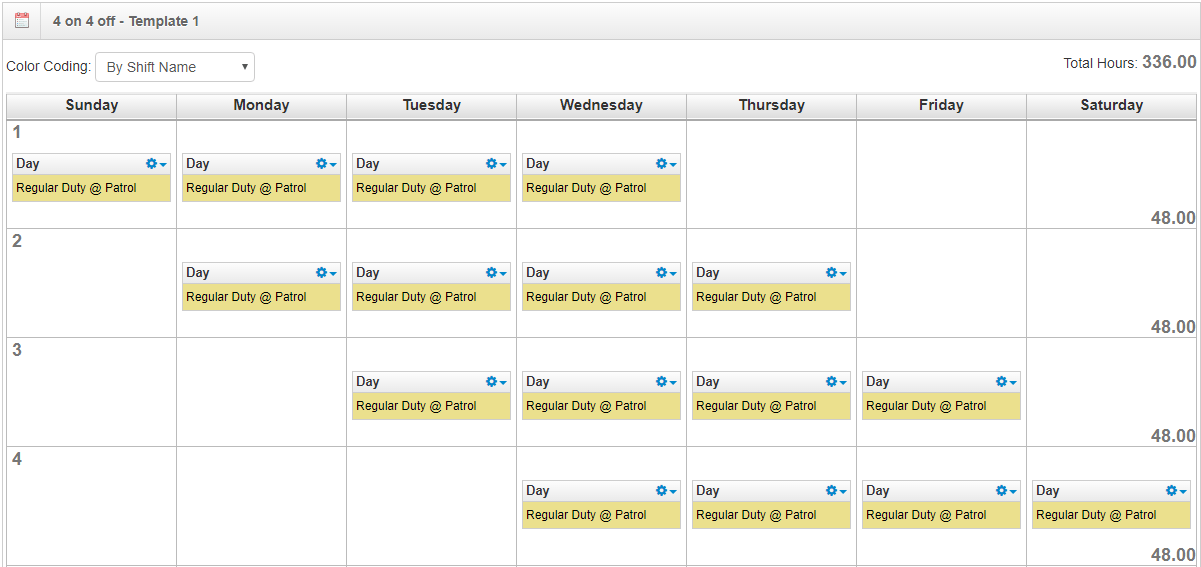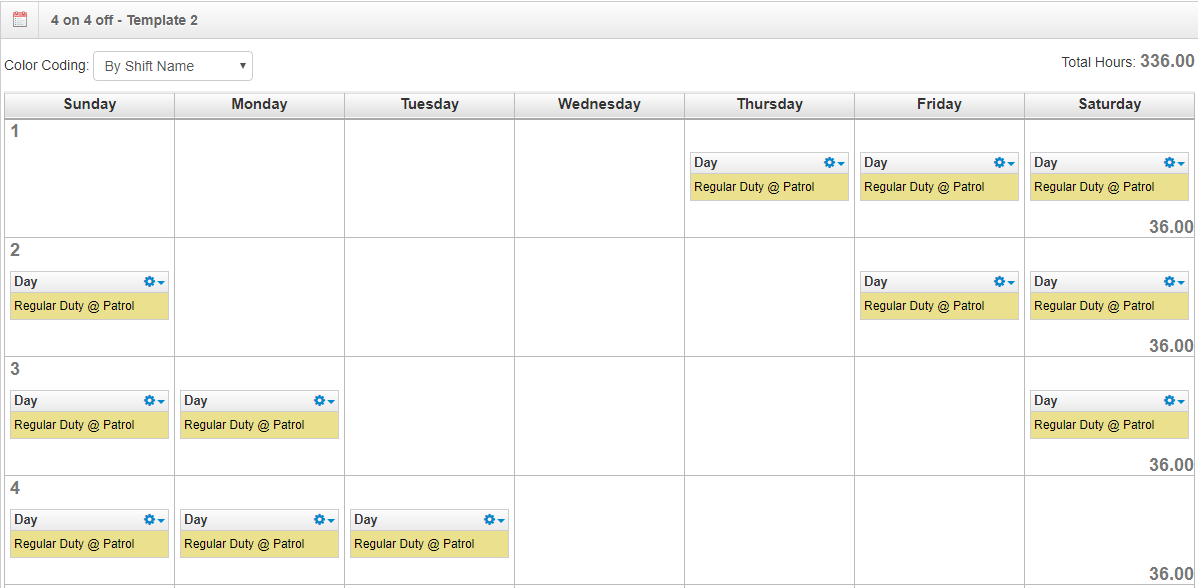 These templates show the first squad on day shift. So to complete the templates to cover round the clock, you will need the second squad with the same 2 templates but on the night shift.

This 12-hour shift 4 on 4 off schedule is favorable to some because of the 4 consecutive days off. However, one can be discouraged by the 4 consecutive days of 12-hour shifts as well. Evaluate the pros and cons to understand what will work best for your department:
Pros
4 consecutive days off
3 full weekends off
Straightforward rotation, easy to set up
Cons
4 days straight of 12-hour shifts
Adding in overtime can cause very long/tiring days
Working half of the weekends in the rotation
The pictures in this post are of templates created in scheduling software known as PowerTime.

This easy-to-use system will allow you to simplify your scheduling and enhance communication throughout your department.

When implementing PowerTime Scheduling Software, you will simply give the setup team your schedules for previous weeks/months and they will create all your templates out for you.

That way you will be able to see your fully configured system for the training and be able to jump in day 1. Learn more by clicking the button below!