Day-to-day operations in hospitals are complex.
Between healthcare laws, accreditation requirements, licensing and certification standards, and more, hospitals must comply with many regulations and standards. Plus, doctors and nurses must communicate well and follow guidelines to ensure they are providing the patient with the care they need.
Hospital policies and procedures guide day to day operations and make sure everything is running as it is supposed to. They communicate expectations and standards to staff, set guidelines for operations and improvements, and streamline processes.
Patient safety
Policies and procedures for hospitals help hold employees accountable for following the right steps when caring for patients. They standardize practices across the organization and ensure that every patient receives the same level of care.
Standardized practices across the hospital keep patients safe. Policies and procedures for things like disinfection, charting, and medication help prevent common errors and illnesses.
Hospital policies and procedures also improve patient safety by helping guide decisions in critical moments.
Doctors and nurses don't have to guess at what step to take or how to perform a procedure. This leads to fewer errors.
Improved internal communication and processes
A hospital employee may interact with dozens of patients and other staff members every day. As they hand off patient care to another doctor or nurse, communication is critical.
Policies and procedures for hospitals improve and streamline internal communication.
As we pointed out in our post about improving internal communication in healthcare:
Without effective communication, healthcare workers end up making decisions individually instead of as a team. This can be detrimental.

Studies have shown that roughly 85% of workplace errors are the result of communication failures.

On the other hand, good internal communication in healthcare fosters teamwork and collaboration.

Several studies have shown that good communication increases employee engagement and productivity. Effective internal communication ensures that every employee knows their role and responsibilities.
Reduced liability
Healthcare is inherently risky, and no hospital will be able to completely eliminate risks. However, well-managed hospital policies and procedures can help mitigate risks and protect hospitals from costly litigation.
Policies and procedures for hospitals reduce liability by creating an environment of consistent, high-quality care.
If an incident does occur, policies and procedures serve as evidence that the hospital has standards in place that comply with regulations.
Good policies and procedures can also help hospitals avoid False Claims Act, or Qui Tam lawsuits.
Policies that cover record-keeping, billing, and filing claims help employees comply with federal regulations and prevent fraud.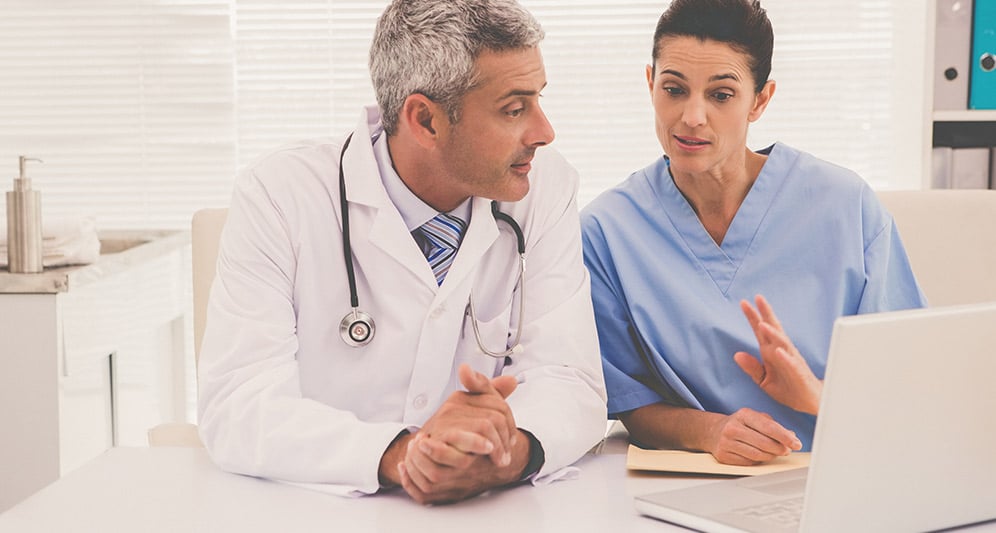 Simplified accreditation
Many hospitals choose to pursue healthcare accreditation as a way to strengthen their organization and gain a competitive advantage.
An accrediting body usually examines a hospital's practices and policies to ensure they comply with certain standards.
So good hospital policies and procedures provide a strong foundation and make the accreditation process much easier and quicker.
This is especially true if the policies are housed in a searchable, accessible format such as a policy management software.