The police department in Parker, Colorado, has what is widely regarded as the nation's best body camera policy.
Law enforcement agencies and civilians have very different views of body cameras, and it's important to consider both when crafting policy.
Typically, police officers (by no fault of their own) see things through the lens of protecting the officer. On the other hand, civil rights organizations such as the ACLU primarily focus on protecting the privacy of civilians.
Bringing together these different perspectives can help law enforcement agencies develop truly balanced, practical policies.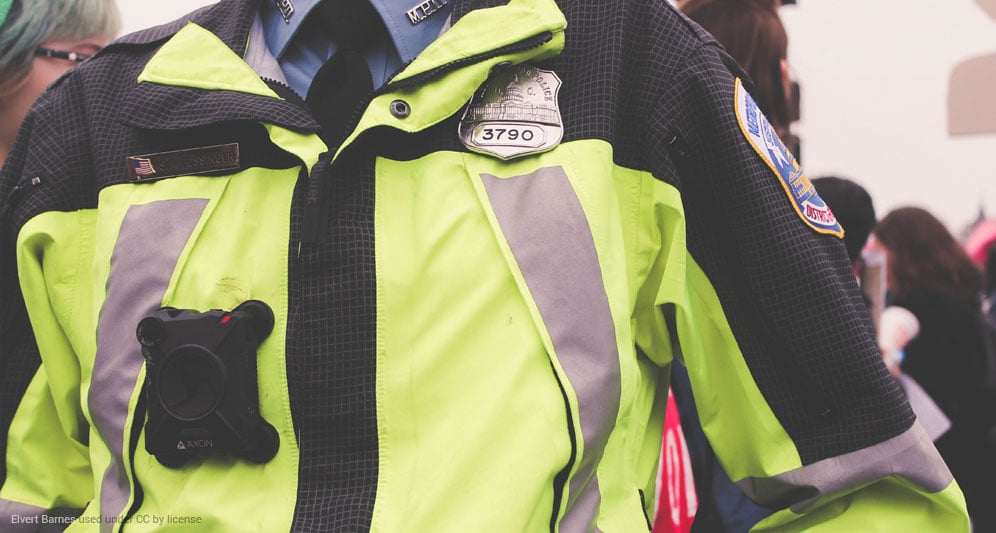 The Parker Police Department began equipping their officers with body cameras in 2015. The department's leaders worked with the ACLU to create the body camera before launching the program.
Parker PD Lt. Chris Peters and Chad Marlow – who does advocacy and policy counsel at the ACLU – were kind enough to do a webinar with us at PowerDMS to talk about creating balanced body camera policy.
Here are some of the takeaways that can help you as you create a body camera for your agency: