If you want to ensure maximum compliance in your department, it's helpful to be open to new ways of doing things.
For example, taking your police policy and procedure manual online could have a big impact. As more and more departments move toward cloud storage, the old-fashioned method of issuing three-ring binders for officers to store in their vehicles is a thing of the past – for good reason.
Access policies and procedures anytime, anywhere
With your department's policy manual online instead of in a vehicle's trunk, your officers can access policies and procedures anytime, anywhere from any laptop, smartphone, or tablet.
Whether on the field or in the office, they will be able to pull up important documents and search quickly for what they need without rifling through papers.
Online storage also ensures your team has access to the most up-to-date policies. Without the time-consuming burden of the three-ring binder, compliance is simple.
Easily update and maintain your manual
Digital storage also makes life easier for you, since you will be able to update and revise your policies more easily. You can collaborate with multiple users, track changes or comments, and have a simpler review cycle than with a printed manual.
Similarly, cloud storage means your officers won't have to print out new copies of important documents. Because they won't have to manually organize and update binders, they will have more time to focus on their jobs.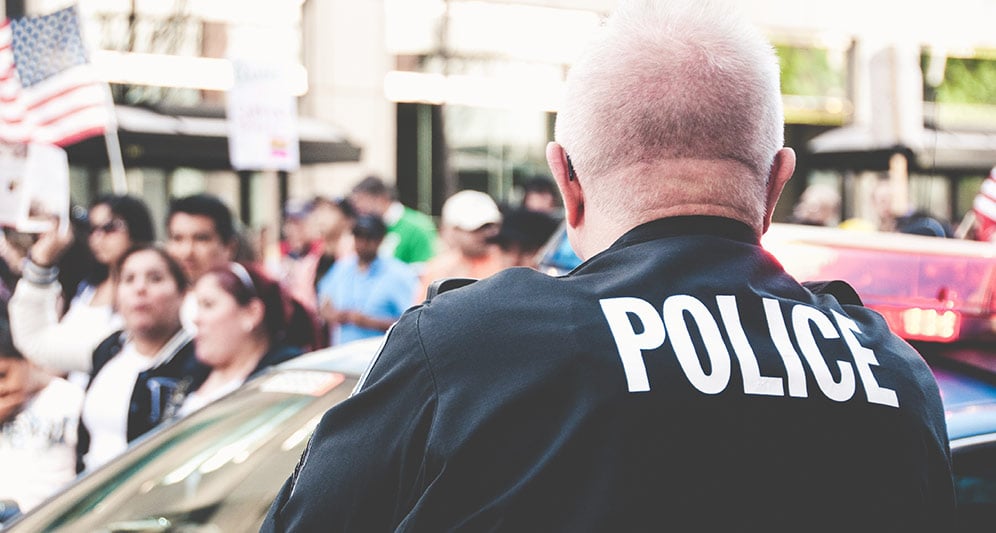 Cut costs and help the environment
Going online also saves your department money by cutting printing and paper/supply costs. Of course, paperless policies are also better for the environment. You may be surprised the impact cloud storage can have on both nature and your bottom line.
So far, PowerDMS customers have saved 100,000 trees and $25 million in paper costs.
Make it accessible to the public
Did you know some states require law enforcement agencies to put their policy manuals online? Digital storage gives the public the opportunity to better understand your operations.
When they can access police policies and procedures manuals, they will see why you react the way you do in certain circumstances. This helps create a culture of transparency with those you serve, building trust along the way.